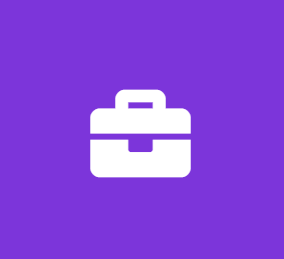 Part-time Human Resources Assistant/Intern (10 hours per week)
Rocky Mountain University of Health Professions
Business Internship
POSITION PURPOSE
The Human Resources Assistant (HRA) will complete a variety of tasks within the HR Dept. The HRA will assist with the life cycle of employees, assisting with or completing tasks such as recruiting, setting up interviews, background checks, onboarding, gathering forms and data entering data into ADP, and filing HR forms and documents. The HRA may also help with answering employee questions, benefits, job descriptions, and any other HR related tasks as assigned.

ESSENTIAL FUNCTIONS AND RESPONSIBILITIES
1. Assists with the administration of the recruitment plan, sourcing, selection, screening, establishing and maintaining relationships with hiring managers

a. Assists with recruitment efforts for all exempt and non-exempt personnel, as well as adjunct faculty. Conducts pre-screening tasks, sets interview appointments, new-employee orientations, and placing advertisements.
b. Serves as the primary point of contact for recruits throughout the interviewing process (i.e., communicate status, answer questions, schedule start dates, and coordinate all follow-up efforts.
c. Assists in executing a recruitment plan by aggressively sourcing for well-qualified candidates from a variety of sources, managing selection process to include interviewing, assessing candidates, screening, and recommending finalists, and filling the staffing needs within the defined service and performance criteria
d. Assists HR Generalist analyze the information provided on a prospective employee's application form, set up personal interviews as needed. Helps determine the suitability of the applicant for employment. In cases where an applicant is judged unqualified, tactfully turns the applicant away. When the information provided indicates a good potential employee, performs further background reference investigation, i.e., prior employment references, transcripts, etc. to gain adequate information on which to base a selection decision

2. Assists with new employee onboarding and helps ensure personnel are well informed of human resource policies and programs
a. Ensures new hire paperwork is complete; enrolls employees into HRIS/payroll system; submits forms to payroll as needed; completes e-verify and background check on all new hires; verifies credentials; requests email accounts, ensures smooth transition of new hire; processes change of status forms for changes in position pay or benefits.
b. Assists with the employee termination process. Creates termination letters, last pay checks and vacation pay outs, collects RMU issued equipment, serves as a witness when necessary.
c. Assists in administration of employee recognition programs and engagement/appreciation activities.

3. Assists with responsibility for the accurate, complete, and timely preparation of records, reports, and other documents
a. Assists with the oversite of ADP Workforce NOW database. Ensures system records are accurately recorded and cross-checked.
b. Maintains and updates employee files, ensures employee files are complete and in compliance with University policies and legal regulations, conducts audit of personnel files
c. Helps ensure all payroll records including timecards, sick leave, annual leave, overtime, insurance deductions, and tax forms are properly maintained and preserved; submits information to payroll administration personnel as scheduled
d. Helps ensure that employment and enrollment forms including W-4, I9, insurance, retirement, and benefits documents are current and complete
e. Assists with the updating of job descriptions. Ensures information is complete and current

4. Assumes responsibility for establishing and maintaining effective communication and coordination with employees and management
a. Assists and supports personnel as needed
b. Assists with and ensures employee benefits, and personnel questions are promptly and courteously resolved
c. Keeps Manager of Human Resources informed on employee activities and any significant concerns
d. Attends meetings as required
e. Serves on committees as requested

5. Assumes responsibility for related duties as required or assigned
a. Completes special projects as assigned
b. Ensures work area is clean, secure, and well maintained

PERFORMANCE MEASUREMENTS
1. Personnel records are complete and current
2. State and federal records and reports are properly and promptly filed
3. Good communication and coordination exists with employees and with management; assistance is provided as needed; university personnel are appropriately informed of human resource policies and procedures
4. Good employee relations exist; employee requests are promptly resolved
5. The human resource information system functions smoothly; personnel data and statistics are efficiently recorded, stored, and retrieved as appropriate
6. Reporting functions are completed accurately and timely and in accordance with established policies and federal and state regulations
7. The University's professional reputation is maintained
POSITION COMPETENCIES
Ability to maintain Confidentiality
Communication
Development of Self
Job Knowledge/Skill Application
Champions Innovation
Drives for Results
Collaboration
Integrity
Critical Thinking
Initiative
Student/Customer-Centeredness
WORKING REQUIREMENTS/CONDITIONS
Education/Certification:
An associate degree preferred and/or applicable work experience
High School diploma required
Required Knowledge:
Knowledge of human resource laws and regulations a plus
General understanding of benefit policies and programs, employee relations practices, and recruitment techniques
Experience with ADP Workforce NOW a plus
Experience Required:
Some HR or customer service experience preferred
Skills/Abilities:
Perform work with accuracy, clarity, consistency and thoroughness
Plan, organize, follow up and analyze daily workload for optimum productivity
Meets deadlines, works independently and is a team player
Prioritize multiple responsibilities and effectively multi-task
Well organized and strong follow-up skills
Handle all employee related information of a sensitive and protected nature with the utmost level of confidentiality and professionalism
Strong written and oral communication skills
Strong problem solving and good judgment skills
High professional standards and ethics
Must have strong experience with the G-Suite (Gmail, Google Sheets, Docs, Slides, Calendar)
PHYSICAL ACTIVITIES AND REQUIREMENTS OF THIS POSITION
Finger dexterity: Using primarily just the fingers to make small movements such as typing, picking up small objects, or pinching fingers together
Talking: Especially where one must convey detailed or important instructions or ideas accurately, loudly, or quickly
Average Hearing: Able to hear average or normal conversations and receive ordinary information
Average Visual Abilities: Average, ordinary visual acuity necessary to prepare or inspect documents or products, or operate machinery
Physical Strength: Sedentary work. Sitting most of the time. Exerts up to 10 lbs. of force occasionally (Almost all office jobs)
WORKING CONDITIONS
None: No hazardous or significantly unpleasant conditions (Such as in a typical office)
MENTAL ACTIVITIES AND REQUIREMENTS OF THIS POSITION
Reasoning Ability: Ability to deal with a variety of variables under only limited standardization
Able to interpret various instructions
Mathematics Ability: Ability to perform basic math skills, use decimals to compute ratios and percentages, and draw and interpret graphs
Language Ability: Ability to read a variety of books, magazines, instruction manuals, atlases, and encyclopedias; Ability to prepare memos, reports, and essays using proper punctuation, spelling, and grammar
Ability to communicate distinctly with appropriate pauses and emphasis; correct pronunciation (or sign equivalent); and variation in word order using present, perfect, and future tenses
INTENT AND FUNCTION OF JOB DESCRIPTIONS
Job descriptions assist organizations in ensuring that the hiring process is fairly administered and that qualified employees are selected. They are also essential to an effective appraisal system and related promotion, transfer, layoff, and termination decisions. Well-constructed job descriptions are an integral part of any effective compensation system.
All descriptions have been reviewed to ensure that only essential functions and basic duties have been included. Peripheral tasks, only incidentally related to each position, have been excluded. Requirements, skills, and abilities included have been determined to be the minimal standards required to successfully perform the positions. In no instance, however, should the duties, responsibilities, and requirements delineated be interpreted as all-inclusive. Additional functions and requirements may be assigned by supervisors as deemed appropriate.
In accordance with the Americans with Disabilities Act, it is possible that requirements may be modified to reasonably accommodate disabled individuals. However, no accommodations will be made which may pose serious health or safety risks to the employee or others or which impose undue hardships on the organization.
Job descriptions are not intended as and do not create employment contracts. RMUoHP maintains its status as an at-will employer. Employees can be terminated for any reason not prohibited by law.