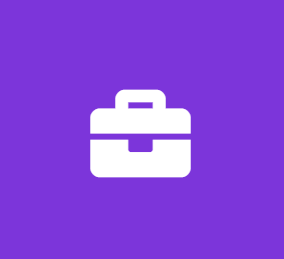 Flight Test/Electronic Warfare Intern
Modern Technology Solutions, Inc. (MTSI)
Quality Assurance Internship
Overview

Modern Technology Solutions, Inc. (MTSI) is searching for a Flight Test/Electronic Warfare Intern to join our team of more than 1,200 employee owners. MTSI is dedicated to providing high caliber services to Department of Defense and Intelligence customers across the US. We are always looking for the best to join our TEAM of highly skilled professionals.
MTSI's core capabilities are Systems Engineering and Integration, Modeling and Simulation, Test and Evaluation, Acquisition and Program Support, and Mission Assurance services. Our expertise includes ballistic missile defense, air defense, air vehicle survivability, unmanned aircraft, flight test operations, intelligence support, and cyber/space/homeland defense.
Join MTSI this year in celebrating our 26th consecutive year in business and consecutive growth. Our first core value is that employees come first. We challenge our co-workers to provide the highest level of support and service, and reward them with some of the best benefits in the industry. All new co-workers start with 20 days PTO, 6% 401k match with immediate vesting, semi-annual bonuses, and eligibility to participate in our Employee Stock Ownership Plan (ESOP). We offer other employee focused benefits, including up to $10k in tuition reimbursement and an optional zero dollar deductible BCBS health insurance plan.
For additional company information, please visit: www.mtsi-va.com
Responsibilities
Candidate will be responsible for support of various flight test and electronic warfare projects in support of Operational and Developmental Test events for the Air National Guard and Air Force Reserve Command Test Center. Candidate will provide hands-on assistance for technical projects to include verifying aircraft software and hardware configurations, troubleshooting electronic equipment, and providing flightline test support. Candidate will also provide data analysis and archiving support for various electronic warfare and flight test projects for AATC. Candidate will also analyze and report on test events to include developmental and operational tests. The successful candidate will obtain and provide expertise in the following areas: operational and developmental test planning & execution, test plan formulation, basic aircraft/system data bus architectures to include mil-standard 1553 & Ethernet; data analysis tools. Candidate will operate in multidisciplinary teams of industry, government and military personnel consisting of engineers, analysts, scientists, pilots and other aircrew. Candidate must have a can-do attitude.
Qualifications
Required Skills:
Candidate should have a strong desire to learn new systems and propose new ideas for flight test and EW systems and design. Candidate should have affinity to work with applicable EW systems and hardware to include the ALQ-213, ALQ-131, and ALQ-184. Candidate should have some experience with engineering analysis and design tools and data analysis tools, to include CMDP, Matlab, MTStat, LabView, Solid Works, Assembly, Mathematica, and Excel. The candidate must have a strong ability to work in a team environment with demonstrated leadership and customer interface skills. The successful candidate should have good analytic skills and be capable of operating in a multi-tasking environment. The candidate must have strong verbal and written communications skills. Candidate must have a valid driver's license with an insurable driving record.

Desired Skills:
Background in data analysis tools design/use and aircraft data bus architecture
Education Requirements:
Work toward B.S. in technical discipline is required, preferably in aeronautical engineering, electrical engineering, mechanical engineering, mathematics, or computer science.
Security Clearance:
Capable of gaining a Secret Security Clearance
MTSI is an equal opportunity employer and all qualified applicants will receive consideration for employment without regard to race, color, religion, sex, national origin, disability status, protected veteran status, or any other characteristic protected by law.
Please Note: U.S. Citizenship is required for most MTSI positions.