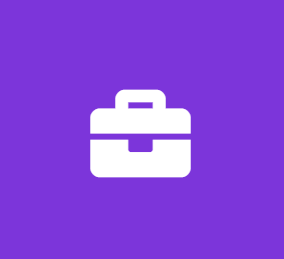 Custom Designer Intern/Co-Op (Spring/Summer 2020)
ORBIS Corporation
Design Internship
Job Location
Troy, MI US
Address
999 Chicago Road, Troy, MI 48083
Job Category
Internships
ABOUT US (AND OUR EXCITING FUTURE)
Menasha Corporation is all about possibilities. Our two businesses, Menasha Packaging and ORBIS Corporation, are leaders in their industries, providing corrugated and plastic packaging products and related services to major global companies.
Our employees make the difference, proving that great ideas, collaboration and quality turn possibilities into success. Working at Menasha Corporation means that your insights provide cutting-edge solutions for our customers. If you like to make things happen and are passionate about what you do, you're going to want to be here.
Join us and become part of the power behind possible.
ABOUT THE OPPORTUNITY
Position Summary
Responsible for assisting in tasks and duties as directed by the intern's manager. Provides support for critical business projects. Develops technical knowledge and leadership skills for future career marketability.

Essential to this Position
The ORBIShield Design Engineering Co-op for ORBIS Corporation will be responsible for assisting the Engineering Team with projects starting Spring 2020 through Summer 2020.

Areas of Learning/Responsibilities
Lead and manage assigned project/projects
Provide technical skill, knowledge, and judgment to help ensure high quality products are produced
Demonstrate commitment to safety and performs job duties in accordance with company safety policies and procedures
Provide design samples to meet the needs and wants of our customers and sales team on a timely basis
Provide cost effective and manufacturable designs from concept to production
Seeks assistance or guidance from design team members or manager when necessary
Qualifications
Junior or Senior pursuing a Bachelor's degree in Plastic Engineering Technology, Packaging Engineering or other related degree
Experience with AutoCAD and 3D modeling (Inventor / Solidworks)
Knowledge of plastic processing, mechanical engineering, and packaging engineering
Knowledge of automotive/vehicle products
Ability to work both independently and in a team setting in a fast paced, high volume environment
Ability to travel to Manufacturing plants
Accuracy and attention to detail
Good communication skills, both oral and written
EDUCATION / CERTIFICATIONS
Education Required
High School Diploma or Equivalent
Education Desired
High School Diploma or Equivalent
SKILLS & EXPERIENCE
Work Experience Required
Pursuing postsecondary degree
ABOUT ORBIS CORPORATION
ORBIS Corporation
is the market leader in the returnable packaging industry. Our reusable plastic pallets, totes, interior protective packaging and bulk container systems are used by major, global consumer, industrial and automotive companies. We also provide tracking, retrieving, cleaning and inventory management services that help world-class companies increase the speed and effectiveness of their reusable packaging program. Recognized for driving supply chain sustainability, our focus is to help customers move their product faster, safer and more cost-effectively using our proven solutions.
ORBIS Corporation
employs approximately 1900 employees and is comprised of a portfolio of businesses that includes 10 North American manufacturing facilities and multiple industrial services centers across North America and Europe, each with multiple sites.
As an operating company of
Menasha Corporation
, we celebrate over 167 years of unwavering dedication to a sustainable business strategy that focuses on keeping pace with change and market trends.
Menasha Corporation
is a privately held company comprised of two subsidiaries:
ORBIS Corporation
and Menasha Packaging Company. As one of America's oldest family-owned manufacturing companies,
Menasha Corporation
employs over 5,000 in over 100 facilities in North America and Europe.
View our two-minute video that shares a quick glimpse about Menasha Corporation and our exciting future at http://www.brainshark.com/menasha/vu?pi=zH2zyKNEkz7PLVz0.
Visit our careers site at http://careers.menasha.socialsourcingnetwork.com/ to learn more about working at Menasha and to stay connected to future job opportunities.
For more information about
ORBIS Corporation
, please visit www.orbiscorporation.com.
ORBIS Corporation
is an equal opportunity employer. ORBIS Corporation shall abide by the requirements of 41 CFR 60-300.5(a). This regulation prohibits discrimination against qualified protected veterans, and requires affirmative action by covered prime contractors and subcontractors to employ and advance in employment qualified protected veterans. As an Equal Opportunity/Affirmative Action/Pro Disabled & Veteran Employer, we request priority referrals of qualified protected veterans, qualified individuals with disabilities, qualified minority candidates, and qualified female candidates for job openings at ORBIS Corporation.