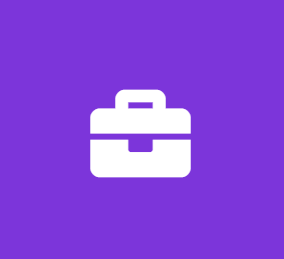 Junior Embedded Software Engineer
Emergent Space Technologies
Software Engineer Full Time
Emergent Space Technologies is a rapidly growing aerospace company providing technology expertise in spaceflight systems to developers of science, military, and commercial spacecraft. Emergent is mission-focused and our engineers work directly with the spacecraft development teams at multiple locations across the United States to develop solutions in autonomy, navigation, guidance and controls.
We are hiring a Jr. Embedded Software Engineer for our team at NASA's Goddard Spaceflight Center (GSFC). Your strong analytical, problem-solving skills and focus will add to our team's ability to troubleshoot and resolve flight software anomalies across multiple missions. The processes you'll use to define, design and test solutions will guide and inform your career.
Required Education & Experience:
B.A. or B.S. in Computer Science, Aerospace Engineering, Electrical Engineering, Math or Physics.
Candidates should have completed significant computer science coursework as part of their educational curriculum.
At least 2-5 years of experience or coursework in developing C or C++ in real-time embedded systems.
Required Skills:
Experience with using configuration management tools such as Subversion.
Familiarity with using Windows and Linux operating systems.
Strong written and verbal communications skills.
Ability to work independently and as part of a diverse team.
Ability to obtain National Agency Check Inquiry (NACI) personal background check.
Desired Skills:
Experience with assembler code.
Experience with real time operating systems VxWorks and RTEMS.
Knowledgeable in software lifecycle models
Experience with spacecraft operations and/or remote embedded systems operations
Some experience developing Bash, Python or Perl applications
Notices
The above statements describe the general nature and level of work being performed by people assigned to this classification. All personnel may be required to perform duties outside of their normal responsibilities as needed.
Emergent Space Technologies, Inc. offers a comprehensive benefits package and is committed to assuring applicants and employees are treated fairly without regard to race, religion, sex, sexual orientation, marital status, disability, national origin, or any other characteristic protected by law.