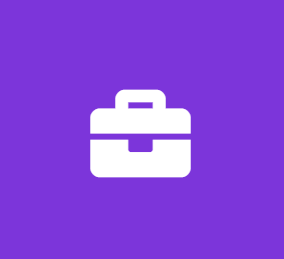 Project Manager Assistant Intern
BLC
Customer Support Internship
This job is an entry level internship designed to help candidates build skills and experience in the exciting field of project management. If you are interested in Project Management as a career, you are invited to begin your journey with us by reading this entire post carefully before applying. Instructions on how to apply are in the last paragraph of this post.
It's a known fact that employers look for at least a year or two of actual on-the-job experience when hiring for the best jobs in any lucrative and desirable field. But where can you go to gain actual hands-on experience when you only have schooling as a background and no one will hire you for actual work? If you need to add experience to your resume, why not help our noble cause for alternative education serving at-risk-youth while gaining the hands on experience you need for your resume?
This internship features opportunities for developing leadership and teamwork skill-stacks in Project Management and Business. Tasks include project management, coordinating, communicating, organizing and working on a team. Successful candidates joining our team will also learn how to effectively use project management software. Leadership opportunitiea
This is an internship designed to provide valuable experience for career growth and college credit. We know the value of excellent work and fully support our interns with career guidance and references to propel their careers. This position is in compliance with Fair Labor Standards Act.
Successful candidate has the desire to build experience in project management and has excellent verbal and written communication abilities. Ideal candidates live in or near to Oakland, Lake Merritt area and has the time (see Length and Time Expectations below) and desire to help us make our vision helping youth a reality.
We look for candidates with the following:
Self-motivation
Excellent written and verbal communication skills
Ambition, strong work ethic, and openness to new ideas
A self-starter with problem solving skills
A career oriented individual
Some college or degree preferred
Length and Time Expectations
5-10 hours of Project Management assistance per week, at least 3 during regular business hours
A 6 month commitment with the possibility of a longer term based on excellent performance. (Your best career advancement comes after 2 years of experience.)
Telecommute and choose your own hours, but must be able to attend periodic F2F team meetings in Oakland
Must be able to execute daily minimum communication expectations of checking and responding to emails 2X daily.
TO APPLY: Please demonstrate your ability to read and execute tasks by following these instructions exactly: Please email your resume with your full contact information AND a cover letter detailing why you are interested in this specific position. Please make sure your documentation includes your best email address for a response. InDeed emails are not working, so please make sure your contact information is included in your resume or cover letter.
IMPORTANT: If your application is selected for consideration, you will be contacted for a preliminary phone interview. Failure to respond to the invitation within 48 hours will disqualify you automatically. Since many people apply, this screening process allows us to identify the best communicators for our team.
Job Type: Internship
Location:
Work Location:
Benefits:
Flexible schedule
Parental leave
Professional development assistance
Typical start time:
Typical end time:
This Job Is:
A good fit for applicants with gaps in their resume, or who have been out of the workforce for the past 6 months or more
A good job for someone just entering the workforce or returning to the workforce with limited experience and education
A job for which all ages, including older job seekers, are encouraged to apply
Open to applicants who do not have a college diploma
A job for which people with disabilities are encouraged to apply
Schedule: