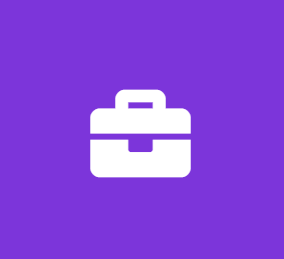 Business Analytics Intern
CALIBRE Systems, Inc.
Business Internship
Category
Business Transformation and Process Improvement
Job Location
Alexandria, VA
Tracking Code
COO 3262-585
Position Type
Full-Time/Regular
CALIBRE Systems Inc., an employee-owned Management Consulting and Digital Transformation company, seeks a Business Analytics Intern to assist in market research, data analysis, and briefing development as part of its Chief Operations Officer (COO) Support Organization. A successful candidate will possess a strong understanding of research methods, data analytics, and proven writing skills. He or she will be a member of a team that works closely with other team members, and must be able to work on multiple projects at a time.
*We are looking to fill a position available Summer 2020* (applicants must be going into their junior or senior year during Fall of 2020)*
Required Skills
Must be a US Citizen.
Ability to conduct detailed analysis and communicate results clearly through both written and spoken means.
Ability to research public databases and industry websites to provide insight into the business environment.
Ability to summarize data information into PowerPoint presentations. May possess experience with data visualization software (Qlik, Python, etc.)
Ability to maintain good relationships and work effectively with other team members.
Direct experience with Microsoft Office (Outlook, Word, Excel, PowerPoint, SharePoint, etc.) and demonstrated ability to use without instruction.


Required Experience
Must be currently enrolled in an accredited college or university and will enter their junior or senior year in the Fall of 2020 pursuing a degree in Accounting/Business/Economics/Finance, Mathematics/Systems Analysis, Management, Information Technology, or Humanities. (Other education, commensurate experience and demonstrated ability of individual may be substituted.)
CALIBRE and its subsidiaries are an Equal Opportunity Employer and supports transitioning service members, veterans and individuals with disabilities. We offer a competitive salary and full benefits package. To be considered, please apply via our website at www.calibresys.com. Come join our dynamic team. #CALIBRECareers #SPEARCareers