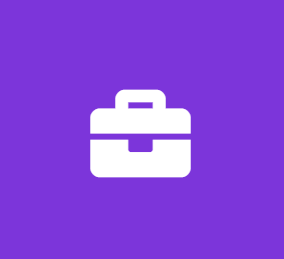 Operations Support - Entry Level NOC Technician
Telit
Customer Support Full Time
Job Description
Mount Prospect , IL 60056
SHIFT:
Several Shifts Available: 2nd, 3rd, nighshifts, and weekends required
REPORTS TO:
Manager, Network Operations and Support
Overview:
The Operations and Support Technician will be responsible for day-to-day monitoring of systems, applications, and the Customer Support center. This position provides Tier I support for all problems with wireless hardware, software and other computer related technology issues and inquiries. This position will review systems to collect information about problems and perform diagnostic procedures to determine the source of errors. This individual must be able to log and track calls using incident management software, maintain historical records and related problem documentation, and perform triage on all incoming requests to ensure that tickets are routed to the appropriate group for resolution. Daily activities will be driven primarily by recurring system health checks, responding to automated system alerts, and handling customer calls and emails.
Responsibilities:
Perform daily, weekly, monthly health checks.
Pro-actively act on events reported by various monitoring tools.
Perform initial troubleshooting and escalate internally and externally as required.
Generate, review and track trouble tickets.
Communicate directly with customers by email and telephone.
Take ownership and resolve customer incidents per set guidelines
Develop technical documentation and troubleshooting guides for operations center personnel.
Provide training to new technicians as required.
Provide ongoing communication to both customer support teams and engineering staff during time of outage or service impact.
Perform other related duties as assigned.
Desired Skills and Experience:
2+ years working in a Network Operations Center environment or in a Customer Support/Technical Support position
Knowledge of Microsoft Office Applications.
Possess a positive attitude, strong work ethic, and a desire for a variety of challenges.
Exceptional interpersonal and customer service skills with the ability to ascertain information and maintain dialogue with multiple teams as to the status of a particular issue.
Ability to effectively and calmly operate within a complex and changing environment.
Well organized with the ability to properly manage individual workload.
Solid problem-solving abilities.
Self-starter capable of working independently or in groups.
Desired Qualifications:
Knowledge / experience with wireless devices and applications.
Knowledge / experience with basic networking concepts.
Knowledge / experience using Salesforce or another ticket system.
Post-secondary education in Information Technology/Computer Science or equivalent demonstrated work in the Information Technology field.
Compensation and Benefits:
Matching 401(k) plan
Medical insurance
Disability insurance
Life insurance
Paid vacation
About Telit
Telit (www.telit.com) is an industry leader with over 20 years of experience in providing wireless solutions. We understand the tremendous role wireless technology plays in todays business and deliver a suite of products and services that integrates all aspects of wireless networks, devices, and applications.
Job Type: Full-time
Experience:
Network Support: 2 years (Preferred)
Customer Service: 2 years (Preferred)
Salesforce CRM: 1 year (Preferred)
Microsoft Office 2016: 2 years (Preferred)
Education:
Work Location:
Benefits:
Health insurance
Dental insurance
Vision insurance
Retirement plan
Paid time off
This Job Is Ideal for Someone Who Is:
Dependable -- more reliable than spontaneous
People-oriented -- enjoys interacting with people and working on group projects
Detail-oriented -- would rather focus on the details of work than the bigger picture
Achievement-oriented -- enjoys taking on challenges, even if they might fail
This Job Is:
A job for which military experienced candidates are encouraged to apply
Schedule:
Weekends required
Holidays required
Day shift
Night shift
Overtime
8 hour shift
10 hour shift
12 hour shift