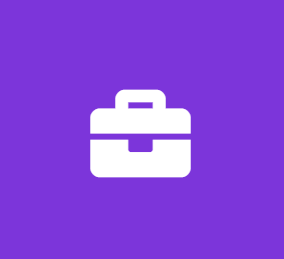 Quality Assurance Analyst Intern
P97 Network
Quality Assurance Internship
Do you want to begin your career now and enhance your educational studies with hands-on technical knowledge gained only through an internship?
Job Description
We are looking for resourceful, motivated students local to the Houston metro area able to work a part-time internship.
Every intern with P97 starts in the QA team and goes through a minimum of 6-weeks of training for domain knowledge and other training courses related to their career path.
QA Analyst responsibilities include creating, developing and implementing tests, performing regression testing prior to release, performing black-box testing on our new mobile app features, identifying software malfunctions, and implementing debugging or other corrective measures.
We will train you. So, our ideal candidate has no experience as a QA analyst but is excellent at problem-solving with a high potential for learning new technology and a strong work ethic. We are looking for those who are capable of following directions. We expect that you will learn all stages of software development and to identify and resolve system malfunctions to meet quality standards.

Minimum Requirements
Majoring in Computer Information Systems, MIS, Computer Science, or Computer Engineering
An entering or current senior student status with a GPA of at least a 3.0 in your major
No prior work experience in software development, mobile software quality assurance, or testing Mobile and Web-based applications are required, but it is a plus!
Apt to learn software QA methodologies, tools, and SDLC processes
Apt to gain technical and testing expertise and knowledge of QA concepts
and best practices
Apt to gain Mobile application testing experience on iOS and Android
This job the description provides many examples of the types of responsibilities required but it is not intended to be a comprehensive list. The incumbent will complete other job responsibilities as needed which are not specifically described in this document.
P97 Networks is the leading provider of mobile commerce and digital marketing solutions that power new and emerging daily journeys. When you are looking for fuel, food, parking, charging, or convenience retail—our innovative cloud-based mobile commerce platform, PetroZone®, enables mobile payments, customer loyalty programs, and connectivity with the largest universe of gas stations and convenience stores in the US. We focus on creating connected commerce experiences, whether through your connected car, smartphone, or voice-enabled devices such as Alexa. We are experts at cloud-based payment and loyalty aggregation, identity and security, digital offers and settlement, omnichannel marketing, and data insights.
Every day, we are re-imagining connected consumer experiences and trying to make life's daily journeys a little bit better for everyone. Convenience, speed, and safety is our mission—and these are the expectations for the new generation of buyers, sellers and anyone looking to conduct commerce during their daily drive. P97 is recognized as a thought leader for enabling digital transformation in the convenience retail and fuels marketing industry, and we take hiring very seriously. We further believe the combination of an experienced team, our passion for technology, and our mutual desire to win—will make us successful together. We trust you will find our company and this opportunity equally compelling.
P97's employees are recognized as a thought leader by peers, customers, and others in the industry with a respected reputation both internally and externally. If you want to be the newest member of a vibrant group of technology leaders in an innovative and entrepreneurial environment, then apply online today to start building solutions that customers will love to use and join a company that truly rewards your hard work and values your talented contributions. For a complete list of our open positions, please visit our website at www.P97.com and the career center at http://p97.com/careers/.
P97 rewards your hard work with a competitive compensation plan for full-time employees that include the following: comprehensive benefits plan, stock options, 401k with a match, PTO package, sponsored sports opportunities, a fun working environment, complimentary catered lunches twice a a week with a stocked kitchen the rest of the time, education and certification reimbursement, access to an on-site fitness facility, and amazing opportunities for career growth and personal development.
P97 is an Equal Opportunity Employer. All qualified applicants will receive consideration for employment without regard to sex, race, color, religion, national origin, age, marital status, political affiliation, sexual orientation, gender identity, genetic information, disability, or protected veteran status. We are committed to providing a workplace free of any discrimination or harassment.
Work Authorization
No calls or agencies please. P97 Networks, Inc. will only employ those who are legally authorized to work in the United States. This is not a position for which sponsorship will be provided. Individuals with temporary visas such as E, F-1, H-1, H-2, L, B, J, or TN or who need sponsorship for work authorization now or in the future, are not eligible for hire.
Please note, relocation assistance will not be provided for this position. We thank all respondents for their interest in P97. However, only those selected for an interview will be contacted.