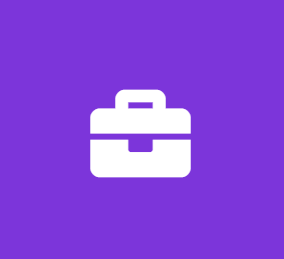 Administrative Assistant Intern (College Credit)
Euro School of Tennis
Customer Support Internship
A part-time opportunity is open for an enthusiastic Administrative Assistant to join our busy admin team. The successful candidate will have the ability to provide fast, helpful and efficient support to our friendly team. Position is unpaid and college credit is available. College internship requirement is preferred.
*
Although the work will be completed remotely from home, you may be asked to travel to the San Francisco Bay Area to attend events.
*
*
Our ideal candidate will possess the following:
Has the initiative to learn, with keen attention to details.
Ability to handle and resolve recurring problems.
Must possess the highest degree of confidentiality.
Must be a team player, efficient, flexible and detailed-oriented to cope with all the tasks assigned.
Extensive computer and internet literacy.
Ability to prioritize and work on multiple tasks and projects simultaneously.
Ability to create, organize and maintain files.
Must be comfortable working in a fast-paced office environment with high demands and tight deadlines.
Excellent management and administrative skills.
Excellent communication and interpersonal skills.
Detail orientation and positive attitude.
*
*
Responsibilities:
General administrative support (answering phones and assisting with client enquiries and providing support).
Coordinate office activities and operations to secure efficiency and compliance to company policies.
Should be computer literate and well-versed in the use of office applications such as MS Word, Excel etc.
Submit timely reports and prepare presentations/proposals as assigned.
Assist colleagues whenever necessary.
Can work with minimal supervision and able to grasp new concepts quickly and efficiently.
*
*
How to Apply:
*
*
Please be informed that this is an unpaid internship. If you would like to proceed, please address the following:
*
*
1.) Is an internship required for your major?
2.) If so, please provide the # of hours you would need to complete the internship, and the # of hours you would commit with us.
3.) When is the deadline for the employer to submit the internship evaluation form to the university/school?
4.) City you live in?
5.) Preferred Work Location/s: Fremont, Los Altos, Menlo Park, San Jose, San Mateo, or Palo Alto (you can choose multiple locations in the San Francisco Bay Area):
6.) When can you start?
7.) Weekly Work Availability (please specify the date and time of your preference):
8.) Phone Interview Availability (between 10 a.m. - 5 p.m. Mondays through Fridays):
*
*
*
*
*
Job Types: Part-time, Internship