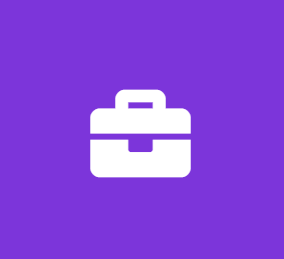 Jr Salesforce Administrator
First Book
Marketing Internship
About First Book:
First Book (https://firstbook.org) believes that education offers children the best possible path out of poverty. Since 1992, First Book has distributed more than 185 million books and educational materials to children from low-income families. Reaching 5 million children from birth to age 18 annually, First Book has built the country's largest and fastest growing network of educators serving kids in need. Today First Book reaches 450,000 educators nationwide with an additional 1,000 joining every week. In addition to our work in the United States, First Book also distributed books to children in more than 30 countries last year.
A recognized leader in social enterprise, First Book harnesses the power of the private sector to advance social change. First Book has also been highlighted for its innovation and impact by the Schwab Foundation for Social Entrepreneurship, the World Economic Forum and in case studies at Columbia Business School, Wharton Business School, the Yale School of Management, and the London School of Economics. Finally, Charity Navigator recently awarded First Book its highest rating, including a perfect score for Accountability & Transparency.
About the position:
The Junior Salesforce Administrator is considered an entry level role that will be working as part of a support team in combination with a Senior Salesforce Administrator. This position interacts cross-functionally with stakeholders throughout our organization. The ideal candidate will be highly motivated, a fast learner, extremely organized, and an excellent communicator.
Essential Duties and Responsibilities:
Create and manage users, profiles, roles and permission sets in Salesforce
Provide day to day end user support and assist users with best practices to improve and increase their knowledge of Salesforce
Work with stakeholders to understand business requirements and develop accurate reports, dashboards, and processes
Create and manage standard and custom objects, fields, formulas, page layouts, record types
Troubleshoot process builder, workflow rules, approval processes, validation rule errors, etc.
Assist in (bulk) data import / export / updates
Contribute in monitoring data quality, and work on data clean-up projects
Manage and maintain third party apps
Select, implement, and integrate technology tools & best practices
And other duties as assigned
Qualifications:
To perform this job successfully, an individual must be able to perform each essential duty satisfactorily. The requirements listed below are representative of the knowledge, skill and/or ability required:
Understanding of relational database architecture and standard CRM system structure
Exposure to iterative / agile projects and with standardized development and promotion processes (staging environment vs. production)
Ability to write / follow logic statements in formulas
Ability to think creatively and analytically
Ability to collaborate cross-functionally
Ability to multitask, prioritize, and self-manage as various problems are reported or escalated
Strong written and verbal communication skills
Background in accounting, finance, and / or data analysis a plus
1+ years' experience as a Salesforce Administrator and / or another sales CRM system a plus
Lightning experience a plus
Education:
Bachelor's degree in Computer Science or related field, or relevant work experience (Required)
Certified Salesforce Administrator ADM 201 (Required)
TO APPLY:
Candidates are invited to submit a resume and a cover letter that details your interest in the position. If you need assistance applying please reach out to Ashley Jones, 202-499-5935.