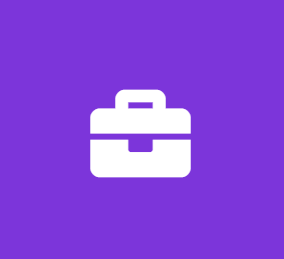 Entry Level Software Engineer
Intuitive Research and Technology
Software Engineer Full Time
Participates in all phases of software development, including requirements, analysis, design, implementation, and testing. Contributes to new software development. Develops and documents assigned software per customer and internal software development processes, along with status to task management.
Understands the relationship between software modules and hardware interfaces. Utilizes excellent communication skills and embraces working within a highly motivated team environment. Employs strong organizational, multi-tasking, and time management skills to accomplish tasks efficiently.
Required
BS in Computer Science or equivalent technical degree; or an ABET accredited BS in Computer or Electrical engineering
Some travel
Ability to obtain and maintain security clearance
Desired
Minimum 1 year software experience, including object-oriented programming
Understanding of game engine (i.e. Unreal Engine 4 and/or Unity) development and modeling principles
Working knowledge of CMMI (Capability Maturity Model Integration) software development processes
Understanding of Agile software development
Necessary Competencies
Honesty, superior ethics
Interpersonal savvy, excellent communication skills
Ability to be a team player
Initiative
Positive attitude
Professionalism
Life at INTUITIVE®
Awards:
INTUITIVE
's many awards showcase our success at building a professional and well-rounded culture of excellence. Awards include Best Small and Medium Companies to Work for in the U.S. in Fortune Magazine, Huntsville Best Places to Work, National Prime Contractor of the Year Award, Best for Vets in Military Times Edge Magazine, Top 50 Companies in America for Workers over 50, Torch Award for Ethics, Family Friendly Business Award, Fit Friendly Company Award, and more. Employees take great pride in these validations of our success.
Giving Back:
Giving in the community includes investment of time and effort, as well as monetary action. Very thoughtful in our choices, we focus on helping children and the elderly, as we feel they are most often overlooked. This approach results in meaningful employee involvement as we volunteer at a local school, support organizations that care for the homebound, assist groups that care for homeless children and families, support veteran organizations and activities, et al. Employee feedback shares how very rewarding such activities are.
Fun:
Our natural atmosphere of camaraderie and professionalism fosters our coming together to enjoy many events, the success of which is evidenced by great turn-out, lots of fun, and wonderful feedback.
Focus on Health:
Very health-conscious from the top down, we incorporate many types of health-related events and activities, resulting in positive impact on health-care cost outcomes. We are a proud winner of the Fit Friendly Company Award from the American Heart Association.
Incentives:
A robust focus on recognition for performance, accomplishments, and creativity is part of our attracting and retaining skilled and talented individuals, supporting our outstanding retention rates.
Continuing Education:
Close attention to the development of our employees and supporting them in many avenues of continuing education are a part of our company fabric, and result in the furthering of the caliber of our capabilities as well as the satisfaction of our employees.
Disability Accommodation for Applicants - Intuitive Research and Technology Corporation is an Equal Employment Opportunity employer and provides reasonable accommodation for qualified individuals with disabilities and disabled veterans in its job application procedures. If you have any difficulty using our online system and you need an accommodation due to a disability, you may use the following alternative email address or phone number to contact us about your interest in employment at INTUITIVE: Sonya Tolliver; at
[email protected]
Our process is to respond and to work with the requestor to identify a workable accommodation to the application process.