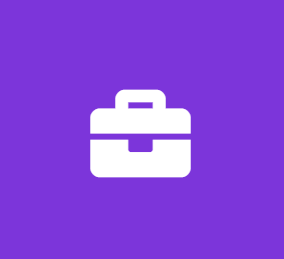 Internship - Speech Language Pathology or Assistant Intern
Wee-Care Pediatric Home Health
Customer Support Internship
Are you passionate about the Speech Language Pathology program? Do you pay attention to the small details, willing to go the distance for success and believe you can always be better than great? If the answer is yes, then we want you!
Wee-Care Pediatric Home Health is a privately owned speech therapy company located in Richardson Texas and is seeking a talented and highly motivated individual for a remote internship program.
How can you be successful in this position:
Be in your junior year of the SLPA program
Be in your 1st year of the SLP program
GPA 3.5 or higher
Pays great attention to detail
Demonstrates persistence
Is able to commit 1 year to the program
Passionate about learning and growing in the SLP field
Please reply with resume, and cover letter and tell us about yourself, what inspires you, what you do outside of school and why you deserve this wonderful opportunity!
Specialty: Speech Language Pathology
Start Date: Immediately
Duration: 1 year commitment with opportunities for permanent placement
Type: Remote
Shift: 8-16 hours per week ( Sunday from 4-12 and at least 1 evening hour Monday - Thursday)
Salary: Hourly pay
Job Types: Part-time, Internship
Salary: $15.00 to $20.00 /hour
Application Question:
What is your current GPA?
Work Location:
Working days:
Monday
Tuesday
Wednesday
Thursday
Sunday
Hours per week:
Internship Compensation:
This Job Is Ideal for Someone Who Is:
Detail-oriented -- would rather focus on the details of work than the bigger picture
Achievement-oriented -- enjoys taking on challenges, even if they might fail
Dependable -- more reliable than spontaneous
This Company Describes Its Culture as:
Detail-oriented -- quality and precision-focused
Aggressive -- competitive and growth-oriented
Outcome-oriented -- results-focused with strong performance culture
People-oriented -- supportive and fairness-focused
Team-oriented -- cooperative and collaborative
Stable -- traditional, stable, strong processes
Innovative -- innovative and risk-taking