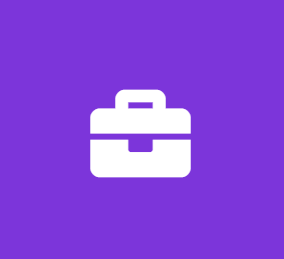 Junior IT Auditor
Brown Brothers Harriman
Finance Full Time
IT Auditor
At Brown Brothers Harriman, we believe no job is too big or small for any of us to handle if it helps our clients. We value passionate, committed people who enjoy collaborating with others to find new solutions to complex business challenges. We are looking for the type of person who speaks their mind, truly listens and steps outside their role to add value wherever they can. Someone who is driven to get things done and views obstacles as an exciting challenge that demands a creative solution. Above all, we seek someone who takes great pride in their work and is inspired and motivated by their role in protecting and enhancing our client's financial well-being.
If you are looking for an entrepreneurial environment where you can learn and thrive, Brown Brothers Harriman is the right place for you
Join us as a IT Auditor
Brown Brothers Harriman is currently recruiting IT Auditor to join our Auditing department. In this role you will be responsible for conducting internal system audits and risk assessments under guidance from Senior IT Auditors to VP, Internal Audit. You will test and document infrastructure and cybersecurity controls.
Some of your key responsibilities include:
Provides assistance and support during the audit as requested
Performs testing and carries out components of the audit program, as directed
Throughout the audit, effectively utilizes the automated workpapers system (Auditor Assistant) to document work
Effectively learns the audit process and department standards for workpaper documentation
Participate in complex IT audits and special projects, perform evaluation of key risks
Ability to document process maps and information flow charts
Qualifications:
Minimum Bachelor's degree in computer science, or related discipline
1+ years' experience
Communicates effectively with contacts encountered during audits, as well as with peers and supervisors, both in writing (e.g. email) and in person
Informs supervisor of problems in a timely manner; doesn't conceal problems
Good team player and gets along with people; enthusiastic; not confrontational
Eager to develop, seeks out opportunities for training and other development
Shows initiative, asks for more work
Possess strong information technology foundation, with an ability to identify risks and controls in regards to various IT related areas (i.e. application, databases, Operating Systems (Windows, Unix, Linux, Mainframe), Distributed Systems, Web application, virtualization)
Proficient with Microsoft Windows and Office
What We Offer :
A collaborative environment that enables you to step outside your role to add value wherever you can
Direct access to clients, information and experts across all business areas around the world
Opportunities to grow your expertise, take on new challenges, and reinvent yourself—without leaving the firm
A culture of inclusion that values each employee's unique perspective
High-quality benefits program emphasizing good health, financial security, and peace of mind
Rewarding work with the flexibility to enjoy personal and family experiences at every career stage
Volunteer opportunities to give back to your community and help transform the lives of others
#LIPOST
We are an equal opportunity employer and all qualified applicants will receive consideration for employment without regard to race, color, religion, gender, national origin, age, genetic information, creed, marital status, sexual orientation, gender identity, disability status, protected veteran status, or any other protected status under federal, state or local law.
Full time New York