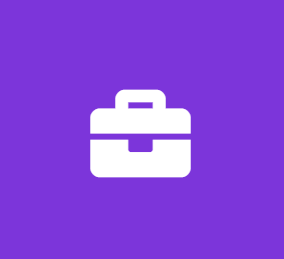 Powerhaus Business Development & Marketing Internship (for College Credit)
Powerhaus
Marketing Internship
Are you excited about nutritious and healthy pizza? Are you passionate about your personal health and well being? Are you seeking to grow your business acumen? Are you someone who wants an internship where you are given responsibility and your opinion and work matters? Are you someone who thrives in a team of high-achievers and enjoys spending time with coworkers?
ABOUT POWERHAUS
Powerhaus Pizza & Smoothies –Guilt-free pizzas, 'cause nobody craves kale!
We are a creative and unique pizza place in PB! We believe eating well can be more than a green salad and green juice that's x-, y- and z-free. That's why we serve guilt-free pizzas, superfood smoothies, salads, and kombucha on tap!
We use wholesome, nutritious,all-natural, and organic ingredients. Our dairy is grass-fed and all our meats are naturally-raised. We have plant-based, vegan, vegetarian, gluten-free, high-protein,and low-carb options including a cauliflower crust.
At Powerhaus, we have a built community among our team and guests bonded over living happier and healthier lives. Think you'd be a good fit???
@PowerhausPizza / www.powerhauspizza.com
POSITION OVERVIEW
We are seeking a talented, creative,professional and enthusiastic intern interested in developing their skills in the following areas of business:
Wholesale, e-commerce, and sales: we will give you the opportunity to lay the foundation for Powerhaus' direct to consumer line of Plant Powered Protein Pizza Dough through online sales,retailers, and grocery
Business operations: you will think through strategy, throughput, kitchen operations, and distribution for Powerhaus to meet demand from this additional line of business
Relationship building and community partnerships: in this role you'll be reaching out to grocery stores and retail buyers to place Powerhaus' line in front of consumers
Social media, branding, and photography: Powerhaus' brand is at the heart of our value proposition and you'll be given the opportunity to create content for our social media platforms
This internship is ideal for candidates with interest in the retail food business, restaurant management, and/or entrepreneurship. Please send your resume and cover letter explaining why you think a Powerhaus internship would be the best next step to your educational process. Submissions lacking a cover letter will not be considered.
This is an unpaid internship and we prefer applicants that are eligible for school credit.
YOU ARE
Enrolled in school and eligible for school credit (Preferred)
Available 3-5 days a week and for 15 - 20 hours. Work hours are flexible and can be between 11am – 9pm. Work location is at Powerhaus in Pacific Beach.
Punctual and dependable
Passionate about healthy food, fitness and/or wellness
Job Types: Part-time, Internship
Salary: $1.00 to $12.00 /hour
Additional Compensation:
Work Location:
Benefits:
This Job Is Ideal for Someone Who Is:
Achievement-oriented -- enjoys taking on challenges, even if they might fail
Autonomous/Independent -- enjoys working with little direction
Innovative -- prefers working in unconventional ways or on tasks that require creativity