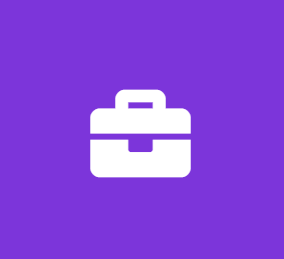 Marketing and Sales Intern
SUAVV Magazine
Marketing Internship
Have you always wanted to work in digital media but don't know where to start? You're in luck.
SUAVV MAGAZINE (Male Lifestyle) is hiring internship for to learn hand-on about this industry.(college credit will also be available for current students).
This internship is designed for college students and new college grads seeking experience in online media. Our interns will get firsthand look at how a rapidly-growing media company functions on a day-to-day basis. Our platform is a home for thoughtful dialogue between a new generation of leaders, doers and tastemakers.
WHAT YOU'LL BE DOING:
We have an immediate need for an entry level Marketing and Public Relations Intern to join our seriously talented team! We are a rapidly-growing media company. This intern will help increase magazine exposure, sales, and brand recognition.
The Marketing and Public Relations Intern will work closely on performance driven campaigns with high profile clients. You will have the opportunity to work with decision makers of our Magazine in creating innovative strategies to drive the company and respective brands forward and increase their bottom line. The Marketing and Public Relations Intern will receive complete and individualized hands-on training within of our company.
The Marketing and Public Relations Intern will be trained in:
Advertising & Brand Exposure Marketing
Account Satisfaction Public and Media Based Strategies
Project Management & Team Leadership
Building relationships with customers and communicating with them about clients' promotional services.
Working with the Marketing Manager to develop and refine measurement strategies for PR campaigns
Developing promotional marketing materials and visual merchandising
Developing and maintaining relationships with suppliers and corporate partners
Just to name a few!
Basic understanding of marketing concepts and sales strategy is a MUST! Not sure if you're qualified? Relax! No experience is necessary! Comprehensive training and development along with a competitive commission structure and performance bonuses are provided to give you the keys to a successful career path with the company. College graduates welcome!!
If you're looking for a place to gain some valuable experience and significantly advance your career, this is the place for you.
Once internship is completed you will get college credit, letter of recommendation, portfolio of credited work.
Job Types: Part-time, Internship, Commission
Experience:
relevant: 1 year (Preferred)
Education:
High school or equivalent (Preferred)
Additional Compensation:
Work Location: