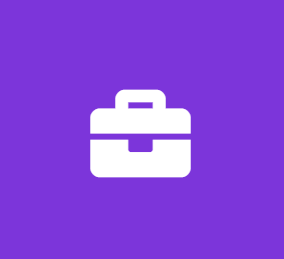 Junior SharePoint Developer
Solutions by Design
Software Engineer Full Time
Description/Job Summary
The
Junior SharePoint Developer
is responsible for assisting in the development of new SharePoint solutions, supporting customers that are migrating content from Google site to Office365, and supporting strategic and legacy solutions in multiple SharePoint and content management projects. He/she will use out of the box features for creating webpages, forms, workflows, and will be responsible for documenting processes.
The Junior SharePoint Developer will have the opportunity to work with the latest SharePoint and cloud-based technologies; such as Office365, SharePoint Online (SPO), and AWS. He/she will assist new users with site creation and best practices.
Required Qualifications
Assists with developing and maintaining SharePoint application solutions, custom workflows, lists, and libraries.
Ensures that all SharePoint development requirements are supported in compliance with governing policies and processes.
Researches alternatives and SharePoint capabilities to improve SharePoint development and development processes.
Assists in the analysis of change requests impacting the SharePoint applications and the development of effective solutions.
Assists with performing component and full regression testing of SharePoint applications.
Assists the customer in the redevelopment/migration of current Google Sites to SPO.
Works directly with SharePoint leads in recreating content in the new SPO environment.
Provides hands on training and assistance with basic SharePoint development tasks; such as:

Site creation
Basic formatting
List/form and content development
SharePoint features and automation
SharePoint development best practices

Must be able to work well in a team environment.
Must have excellent written and oral communication skills.
Must have the ability to work independently.
Must be a US Citizen able to obtain an agency-specific Public Trust clearance.
Preferred Qualifications
2+ years of professional experience desired.
SharePoint 2013 versions along Office365 a must.
InfoPath, MS Teams, and Visio a plus.
Background with UX design is a plus.
Must be able to work with Master Pages, Apps, Page Layouts, User Stories, Web Parts, Windows Workflow Foundation, SharePoint Ribbon, and have a basic understanding of site creation and formatting.
Must have design thinking experience and a customer-centric delivery approach.
SharePoint Certification(s) a plus but not required.