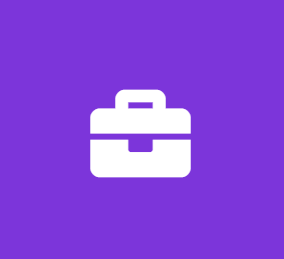 ENGINEERING STUDENT INTERN II (ELECTRICAL) SR-15
City and County of Honolulu, HI
Electrical Engineering Internship
The Engineering Student Internship Program provides engineering students an opportunity to gain practical work experience while pursuing a degree.
Engineering Student Interns will be able to work up to 19 hours per week while school is in session, and up to 40 hours per week during the summer. Work schedules are flexible and will be tailored to meet the student's class/exam schedule.
Upon satisfactory completion of the internship program and attainment of a bachelor's degree in electrical engineering, the intern will be eligible to be converted to a full-time Electrical Engineer I (SR18 - $3,774/month).
The Engineering Student Intern II works under the guidance of a professional engineer and performs a variety of duties which may include but are not limited to the following: applies the theories and principles of basic sciences, mathematics and engineering to the solution of practical technical problems; receives practical training covering various work assignments relative to the specialty involved; assists in compiling, recording and analyzing data to be used in planning and engineering studies and research projects; searches technical reports and records to obtain information relating to work assignments; performs calculations, applying standard engineering formulas as required; prepares or assists in preparing graphs, tables, maps and engineering drawings; performs drafting and minor detail design; learns to use computer-aided design systems to produce and analyze designs; and assists with inspection and surveying duties.
The specific duties and responsibilities of the current vacancy with the Department of Design and Construction involves assisting the senior engineer in the handling of routine electrical engineering issues for special investigations and studies; the review of design/construction plans and specifications relating to street lighting systems and City public facilities; the preparation of working order drawings of lighting and electrical work; performing lighting illumination calculations, voltage drop calculations, and electrical load calculations; and conducting field investigations and studies for various design and construction projects.
Additional Job Information:
At time of application, you must be a citizen, national or permanent resident alien of the United States or a non-citizen eligible under federal law for unrestricted employment.
***Subject to funding availability***
1) Only ONLINE applications will be accepted. Applications must be submitted online by DECEMBER 20, 2019, 11:59 p.m., Hawaii Standard Time (HST).
2) Paper applications will NOT be accepted.
There is one vacancy with the Department of Design and Construction. This list may be used to fill future vacancies in this and/or other departments.
Important Notice:
Some notifications will be sent via e-mail. You are responsible for monitoring instructions and correspondence from this office by checking your email account in a timely manner. To ensure proper delivery, please make sure you:
use a valid e-mail account;
verify your e-mail address is entered correctly on your GovernmentJobs account;
are subscribed to email notices;
check your spam folders; and
add [email protected] and [email protected] to your contact list.
Minimum Qualification Requirements:
At the time of application, applicants must meet the following requirements:
Graduation from high school or equivalent;
Completion of three years of an electrical engineering curriculum at an accredited college or university that offers a bachelor's degree in Electrical Engineering;
Current enrollment in a four-year Electrical Engineering degree-granting program at an accredited college or university on a full-time basis;
At least a 2.0 overall scholastic average on a 4.0 scale; and
Completion of the following University of Hawaii (or comparable) electrical engineering courses with a grade of C or better: EE 110 or EE 160, EE 211, EE 213, EE 260, EE 296, EE 315, EE 323, EE 323L, EE 324, EE 342, EE 371 and EE 396

Verification Requirement: You must submit evidence of your education AND verification of your enrollment in a four-year Electrical Engineering degree-granting program at an accredited college or university within 7 days of filing this application. You must submit the most current official transcript of courses completed thus far. Please attach an electronic copy or mail or drop off to the following address: Department of Human Resources, 650 South King Street, 10th Floor, Honolulu, HI 96813. Copies will not be returned. Unofficial transcripts will not be accepted.

Examination Process:
EDUCATION AND EXPERIENCE EVALUATION: In addition to meeting the above minimum qualifications, your application will be further evaluated. Your score will be based on the quality, quantity, and/or recency of your education and experience.
EXAMINATION WEIGHT:
Education and Experience Evaluation......................................100%