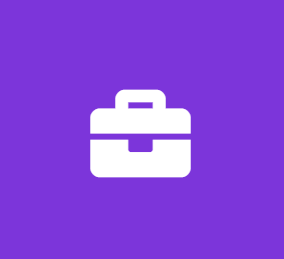 Human Resource Internship
Beach Girls PR
Business Internship
The Human Resources Intern will directly assist the Human Resources Manager with a wide range of projects related to HR compliance, recruiting, onboarding/orientation, employee benefits, and volunteer intern programs. This internship is designed to be both educational and practical. In this position, the intern will learn how to take skills she or he may have acquired in school related to his or her particular areas of interest, and apply them in a professional setting. He or she will gain a better understanding of the role that Human Resources can play in a corporate setting, and be better prepared to work in the arena of human resources and the nonprofit sector.
The Human Resources Intern will learn the practical application of:
Steps in the recruiting and hiring process, including: posting job openings, reviewing resumes, conducting telephone and in-person interviews, making job offers and negotiating starting salaries.
The importance of employment law and compliance, especially regarding employment eligibility, confidentiality, proper maintenance of employee files, and forms management.
The interrelationship of HR and Finance in the areas of new employee paperwork, payroll issues related to onboarding and termination, use of a payroll management database, and report generation.
Employee benefits management issues related to plan renewal and open enrollment, benefits enrollment and termination, troubleshooting employee benefits issues, and the customer service aspect of benefits oversight.
Qualifications:
Current or recent enrollment in a graduate or undergraduate degree program with an interest and aptitude to work in Human Resources, or non-profit management/administrative fields;
Ability to prioritize tasks and handle numerous assignments simultaneously;
Proficient in Microsoft Office and internet applications;
Student Member of SHRM a plus.
Job Types: Part-time, Internship
Education:
High school or equivalent (Preferred)
Work Location:
Internship Compensation: