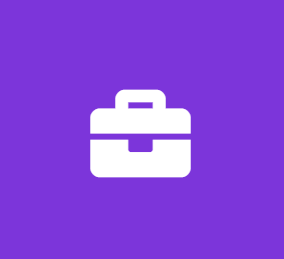 Video Production Intern
Prescribe Wellness LLC
Mechanical Engineering Internship
About PrescribeWellness
Our mission is to inspire collaboration among trusted pharmacists, healthcare institutions, and the communities they serve for better health across the country.
We believe community pharmacists are poised to change the face of preventative healthcare. With an expanding roster of clinical services, the pharmacy is quickly becoming the most accessible wellness destination for patients between doctor visits. Pharmacies that are independent can have a greater focus on personal service and meaningful relationships, which supports lasting behavior change in their patients.
We are passionate in our mission to inspire collaboration for better health, and are looking for energetic, passionate professionals to join our team.
Your Role
We are looking for an ambitious and talented Video Production Intern to join our Marketing team. The Video Production Intern will assist the Creative Producer in creating and editing video content, preparing for video shoots, and occasionally assisting onset with the video shoots. The intern will play an active role and will develop critical skills for a career in video production. This position reports directly to the Creative Producer.
Location
This role will be based in our Irvine, California office.
Essential Duties & Responsibilities
Under general direction, specific duties include the following. Other duties may be assigned.
Assist with writing and producing video content that adheres to the brand guidelines and content creation
o Use existing original and stock footage to produce new videos.
o Create polished and engaging videos
o Understand color correction, audio mixing, and digital screen recording, and finding the best take.
Conduct administrative and other tasks including:
o Master PrescribeWellness products including navigating the product.
o Assist with the production video shoots.
o Assist in uploading and the distribution of video content.
Required Qualifications
Be able to work well with people of various backgrounds and education levels and establish cooperative working relationships with all coworkers.
Timely and effectively communicate information to and consult with others in order to complete work assignments.
Act in a responsible, trustworthy and ethical manner that considers the impact and consequences one's actions or decisions.
Communicate ideas, thoughts, and facts in writing through the use of proper grammar, spelling, document formatting and sentence structure.
Identify and respond to current and future clients' needs; provide excellent client service.
Evaluate and analyze problems or tasks from multiple perspectives; adaptively employ problem solving methods to find creative or novel solutions; use logical, systematic and sequential processes to solve problems.
Complete assigned job tasks in an accurate and timely manner.
Carefully prepare for meetings and presentations; follow up with others to ensure that agreements, tasks or commitments have been fulfilled.
Demonstrate commitment to achieving Company's core business objectives of increasing the role of pharmacy and improving patient health in America.
Skills, Education, and Experience
1 to 2 years' experience with editing and video production
Strong create video skills with attention to detail
Experience resolving issues that do not have clear answers
Experience with NLE editing platforms such as Final Cut Pro
DESIRABLE QUALIFICATIONS
Enjoy working in a fast-paced environment
Have excellent attendance
Be positive, motivated, creative and detail oriented
Just a Few of our Perks & Benefits
A welcoming and inclusive environment
Professional development opportunities
Free Boot camp, meditation, stretch, yoga and Zumba classes on site

Join our team! We look forward to hearing from you.