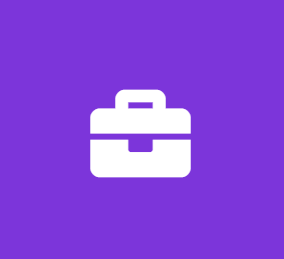 Social Media Intern
Haute Healing Oasis
Marketing Internship
Haute Healing Oasis is Fairfield County's Premier Wellness Spa, Anti-aging, weight loss and pain center.
Haute Healing Oasis was created to be an environment that caters to people's health and wellness while being pampered in a luxurious spa setting. We are a chemical free environment featuring six private spa rooms, each including custom built two person saunas, customizable chromotherapy (color therapy lighting), and Young Living Essential Oils aromatherapy, all surrounded by a healing soundscape of peaceful musical frequencies that promote positive energy and emotional calming effects. 
The Haute Experience includes the penetrating and healing benefits of holistic healing modalities including private infrared saunas, a FDA registered medical device called the BEMER and massage therapy services. 
Haute Healing Oasis is seeking Part Time Intern to join our flagship location, preferably with a solid media background. Haute Healing Oasis is a wellness focused business that emphasizes customer service and hospitality. Selected individuals will be working with media and outreach. It is imperative that guests are consistently met with a genuine, positive and lasting impression, feeling special and recognized with each visit. 
Applicants should be outgoing, have a communal attitude, as well as a sincere interest in health and wellness. Selected individuals will be required to understand and answer all FAQ regarding infrared therapy, as well as working knowledge of chromotherapy (light therapy), essential oils and our other services.
Haute Healing Oasis is open from 10am - 10pm daily.  
Job Responsibilities:
Document and update customer records based on interactions
Handle customer inquiries and concerns
Scheduling guest appointments 
Have a working knowledge base of the evolving products and services
Provide information about all services and products
Troubleshoot and resolve guest issues and concerns
Cleaning of sauna spa rooms
General housekeeping duties
Laundering of towels/robes
Preferred Qualifications:
*The ability to engage social media and other media and outreach related services. 
Previous experience in customer service and/or sales preferred
Previous experience within the wellness or spa industry a plus
Excellent communication skills with guests, team and upper management
Ability to build rapport with clients
Ability to prioritize and multitask 
Ability to work independently with a desire to learn and grow 
Positive, friendly and professional demeanor
Strong emphasis on working with people 
Genuinely interested in the wellbeing of others and their experiences
Job Type: Internship