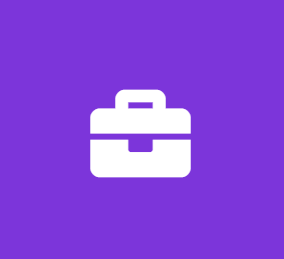 Part Time Night Back Server - Entry Level - Wed, Fri, Sun
Sharon Heights Golf & Country Club
Full Time
Shifts we are looking to fill include:
Wednesday, Friday, and Sunday nights from 3:30 pm/ 4:30 pm - CL (generally shift ends between 10 pm and 11 pm, depending on how busy the restaurant is that evening). Shifts also available on Saturdays.
*Fridays and Sundays a must, other shifts negotiable.
We do not work on Christmas Eve or Christmas Day.
Those who identify with the following may be good for this position:
Enjoys working in a fast-paced environment.
Considers themselves outgoing & enjoys being around people.
Why work here?
* This is an entry level position. No experience required. We will teach you and train you. This is a good job for someone who is fairly new to the workforce.
Great for those looking for night shifts
A meal is provided for every shift worked (that saves you over $150 a month on food)
Golf course available certain days to team members
Scholarship program for Education/Tuition assistance for yourself or child (Available after 90 days employment & during scholarship program term
Located just off Highway 280 in Menlo Park, Sharon Heights Golf & Country Club has been one of the top private golf and country clubs in the United States since opening in 1962. We have a proud history of providing excellent food, service and experiences to our members.
Our Sharon family is set apart because our team believes in SHARON. We believe and demonstrate these values every day:
S – Spirit.We come to work every day with a positive attitude and drive, to take on challenges as they come our way.
H – Hospitality.We welcome our Club members, our Team members, their families, and guests, and treat them like family.
A – Above & Beyond.We aim to go above and beyond expectations, to strive for the impossible.
R – Respect.We respect each other, our Club members, our Team members, everyone that connects with the club, and ourselves.
O - One Team.We are committed to each other, a team of united individuals collaborating and promoting SHARON.
N – Nurturing.We encourage and practice continued development, continued education, and personal growth.
Job Summary (Essential functions):
* Serves water and bread to assigned table sections throughout the evening.
Works with the team to complete all the steps of service for every table – from welcome, drinks, starters, entrée, dessert, any other drinks throughout the evening.
Warmly welcomes and wishes a fond farewell to the members and their guests.
Set-ups dining room area and service areas for dinner service, as well as resets dining room area for next day's service.
Helps to serve food from kitchen.
Assists with banquet and buffet setup as needed.
Performs other appropriate duties as assigned.
Physical Requirements & Work Environment:
Must be able to lift 30 lbs, as well as stand for extended periods of time. Frequent standing, walking, lifting, bending, stooping, squatting.
Pay Rate: This is an hourly position starting at $16, based on experience. Please note this position does not include tips.
Job Types: Part-time, Temporary
Salary: $16.00 /hour
Shifts:
Work Location:
Benefits:
Tuition reimbursement
Professional development assistance
Employment Length:
This Job Is:
Open to applicants under 18 years old, provided it is legally allowed for the job and location
Open to applicants who do not have a high school diploma/GED
A good job for someone just entering the workforce or returning to the workforce with limited experience and education
Open to applicants who do not have a college diploma
Schedule:
Weekends required
Night shift