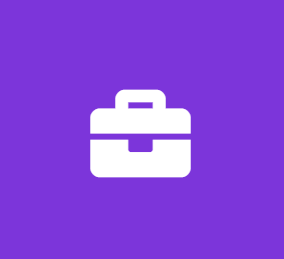 Leadership Intern
Fiesta Texas Inc.
Internship
INTERNSHIP JOB OPENING
Leadership Intern
REPORTS TO:
Department Manager
JOB SUMMARY:
Six Flags Fiesta Texas is seeking individuals who are ready to learn what it takes to be an entry-level leader within our park. This individual must be punctual, flexible, organized, excellent communication skills and the ability to lead by example. Interns will be expected to work May 18th, 2020 through August 17th, 2020 and be enrolled full-time at a college or university. This internship will provide an opportunity to learn our company mantra, leadership skills, work on a project and network with Six Flags leaders.
SPECIFIC DUTIES AND RESPONSIBILITIES:
Lead by example through performing all duties and responsibilities, promoting Teamwork and fostering a learning environment for all Team Members.
Provide a first class Guest Service to both Guests and Team Members.
Practice, support, maintain and enforce a total safety culture for all Team Members.
Assist with department rotations (if applicable), break assignments, and trainings to ensure success of their assigned area.
Enforce and comply with Six Flags policies and procedures.
Establish and sustain a strong team environment to increase area retention, motivation and morale of Team Members.
Support area supervisors in the day-to-day operation of their respective area.
Ensure department goals are being met.
Will be required to ensure work area is clean and orderly.
Position assignment could include operating a register and working with cash.
Work weekends and evenings as needed.
Other duties as assigned.
IDEAL CANDIDATE SHOULD POSSESS:
High School diploma or equivalent required.
Must currently be enrolled full-time at a college or university.
Can commit to working May 18th, 2020 through August 17th, 2020.
Be able to work nights, weekends, and holidays with flexible availability.
Excellent communication skills.
Commitment to providing guest first service to internal and external guests.
Interested candidates should submit a resume and cover letter no later than February 15th, 2020 to:

www.SixFlagsJobs.com
Six Flags Fiesta Texas, attn Human Resources, 17000 IH 10 West, San Antonio, TX, 78257
EQUAL OPPORTUNITY EMPLOYER
SIX FLAGS SUPPORTS A DRUG FREE WORKPLACE