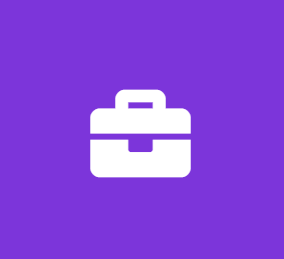 College Credit Only - Graphic Design Intern
an Industrial Distribution Company
Design Internship
IMPCTOeq LLC PROJECT HIRE is seeking a College Credit Only - Graphic Designer – Intern
We are sourcing for a Social Media Events Marketing Graphic Designer Intern to join our Events & Marketing Team! A successful Graphic Designer Intern at IMPCTOeq LLC will have the opportunity to display their creative graphic design showing off talent through print and media messaging. The Design Intern will have significant opportunity to develop a portfolio of creative work that will be displayed through various marketing channels print and web collaterals, and exposed to a wide professional corporate and government network.
Responsibilities include but are not limited to:
Assist Marketing Team in design and execution of creative assets, including emails, banner ads, promotional materials etc.
Create mock-ups event marketing sponsorship prospectus
Work closely with the CEO and Events Team creating the image and vision of up to two signature events in the Summer and Fall
Ensure all designs meet business objectives/goals, as well as meet corporate, brand and legal standards
Review various marketing materials, including strategic/creative briefs and competitive reviews
Schedule:
Tuesday - Thursday 10AM to 3PM with the flexibility to attend debrief meetings that can end at 5 PM.
Required Skills/Experience:
College student must be actively enrolled in academic Junior or Senior year
Strong organizational, time management and communication skills
Must be available to work remote with access to a laptop and or computer
Work collaboratively and become familiar with team goals in a result-oriented environment
Ability to learn new techniques and technologies
Must be Proficient in Photoshop, Illustrator, and InDesign (or equivalent code editing program)
Basic HTML & CSS skills
Must have Wix web hosting editing experience
Creative mindset and strong conceptual abilities
Must be prepared to present a portfolio of design samples
This is a part-time 25 to 30 hours, REMOTE non-paid position for a duration of 6 months. Candidates must be legally authorized to work in the United States.
All candidates will be required to submit a graphic design portfolio and writing sample via email as part of the interviewing process.
IMPCTOeq LLC is an Equal Opportunity Employer.
Job Types: Part-time, Temporary, Internship
Experience:
Graphic Design: 2 years (Required)
Adobe Creative Suite: 2 years (Required)
Education:
High school or equivalent (Preferred)
Shifts:
Morning (Required)
Mid-Day (Required)
Required travel:
Working Days:
Tuesday (Required)
Wednesday (Required)
Thursday (Required)
Work Location:
Working days:
Employment Length:
Typical start time:
Typical end time: