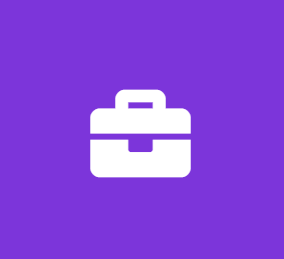 Social Media Intern
Lifestyle Freedom
Marketing Internship
Part-time social media intern wanted to grow and manage social media with a strong emphasis on Instagram for international destination-event company. Strong social media skills and a proven track record (even if only with your personal account); must have an eye for design and innovative strategies for growth.
College student majoring in marketing or communications preferred. Opportunity to grow with us upon graduation.
Report to work in-person one day per week for a few hours (Jacksonville Beach on the AIA near JTB); remaining work hours can be performed remotely. Approximately 10 hours per week to start, but we are flexible week-to-week. (We understand you may have exams and other commitments from time to time; other weeks, you'll be able to work more when we have an event launch, etc.)
Hourly rate plus opportunity to earn commissions on the sales of our online training programs and high-end conferences.
Job Type: Internship
Education:
High school or equivalent (Required)
Location:
Jacksonville Beach, FL 32250 (Required)
Additional Compensation:
Work Location:
Benefits:
Flexible schedule
Professional development assistance
Internship Compensation: