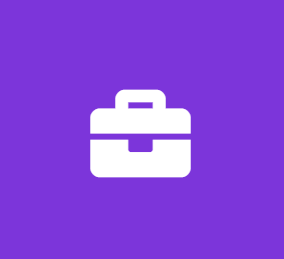 Strategic Sales Intern
Botkeeper Inc
Marketing Internship
Botkeeper is a virtual robotic bookkeeping platform transforming the accounting industry. In 2018 the company was named a Cool Vendor in AI by Gartner, one of BostInno's Coolest Companies, and one of Business Insider's Enterprise Startups to Bet Your Career On in 2019. Botkeeper has raised over $22.5M in their Seed and A rounds from Google's Gradient Ventures, Greycroft, and Ignition Partners. Botkeeper is truly the future of bookkeeping!
Botkeeper is seeking a Strategic Sales Intern who will work with the company's President & CRO as well as other sales operations team members. The intern will contribute to reviews and key project analyses. The ideal candidate for this internship will have a strong sense of organizational efficiency and an aptitude for sales analysis. The intern will also contribute to various special projects that arise. This is a full-time, paid position for the summer of 2020.
Responsibilities:
Data analysis and reporting
Contribution to sales reviews
Tactical strategic implementation
Attendance on weekly sales calls
Qualifications:
Strong background in statistics
Curiosity about startups and an entrepreneurial spirit
Highly reliable, prompt nature
Accounting and/or tech experience is a bonus, although not required
About Botkeeper:
Botkeeper, a progressive software company with over 1000 clients in its early stages of growth automating financial bookkeeping, brings the next wave in machine learning and artificial intelligence technology to an important and critical aspect of any business. All companies struggle with bookkeeping, prone to error and human inference along with agonizing data entry, reconciliation, and general upkeep in financial bookkeeping. Botkeeper performs all associated tasks not limited to entries, tracking and schedules of revenue, deferred expenses accounts for payroll, reconciliation of bank accounts, and sending invoices to clients. Now scaling, we are bringing in the world's best talent to achieve the true future of bookkeeping.
vFRmcmoTqs