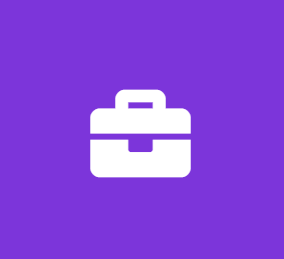 Business Development Intern
Sumitomo Trust
Business Internship
Summary:
Prepares pitch books/customized presentation materials. Monitors USD funding portfolio, creates various activity reports including meeting notes, facilitates meetings, and assists marketing efforts to targeted clients.
Duties and Responsibilities:
1. Creates customized presentation for external clients, updates branch wide presentation material periodically.
2. Monitors and analyzes USD funding transactions and business activities
3. Maintains USD funding records, generating various reports to management or any other relevant parties required.
4. Participates in conference calls and meetings and prepares meeting notes and summaries.
5. Supports corresponding to various external counterparties including the banks financial information.
6. Performs other duties and responsibilities as assigned by management.
Knowledge, Skills, and Abilities:
1. Working towards a Bachelor's degree in Finance, Marketing or Economics or equivalent.
2. Excellent written and verbal business communication skills.
3. Proficient in Microsoft Excel, Word, Power Point, Access.
4. Related experience with a financial institution.
5. Knowledge of U.S. fixed income products and markets including structured products (CLO), leveraged loans and high yield bonds, CD/CP.