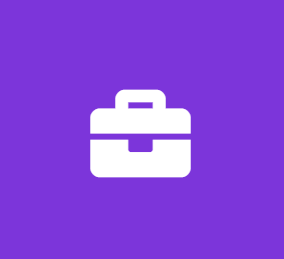 Seeking Entry Level Developers (SAP ABAP and Others)
LeverX
Software Engineer Full Time
Seeking software developer to fill an internal position in Troy, MI office. SAP ABAP experience a plus. Recent MIS and computer science graduates are recommended to apply.
We are looking for individuals to fill current open positions with
the following key attributes:
- Experience developing in C, C++, Java, JavaScript, .NET, SAP ABAP, or other programming languages.
- Good understanding of database concepts, including SQL.
- Excellent communication, presentation, and documentation skills.
- Confidence to work on a number of projects at any given time.
- Willingness to learn, take on new challenges and put in extra effort to meet client requirements.
- Entrepreneurial spirit a plus.
A great candidate for this position has a curious, analytical mind, and enjoys gaining new knowledge on the go in a fast-paced environment. They are dedicated to their work, quality-focused and are willing to take initiative and go the extra step to help the team. Collaboration and communicating effectively with teammates is important for this role. Preference for candidates in science, technology, physics, mathematics, statistics, engineering, data analysis or similar fields.
The focus of work will be split between our new dimensions products, which include development in a wide variety of disciplines and developing enhancements for our existing customers using SAP.
The employee will live in the Detroit area but will have limited travel to clients as required. They will initially work with another consultant but quickly will work directly one-on-one with the client.
About LeverX
LeverX helps companies increase business value by leveraging existing investments in SAP solutions. LeverX is an SAP service partner specializing in Idea-to-Performance integrated solutions of sustainable innovation, responsive manufacturing, and operational excellence. LeverX offers strategic consulting, solution architecture, implementation and development services.
Website: www.LeverX.com
Job Type: Full-time
Job Type: Full-time
Location:
Work authorization:
United States (Preferred)
Additional Compensation:
Work Location:
Benefits:
Health insurance
Dental insurance
Vision insurance
Retirement plan
Paid time off
Flexible schedule
Schedule::