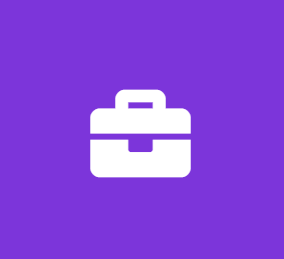 Marketing Internship, Chartwells/Scottsdale Community College
Compass Group USA
Marketing Internship
At Chartwells Higher Education, people are at the core of our business. Together we build innovative food service concepts and serve fresh, local and nutritious meals at over 270 college campuses across the country. Twice named the Fastest Growing Brand by Nation's Restaurant News, at Chartwells we take pride in creating opportunities for associates to grow their careers and achieve their development goals within the company.
Job Summary
Position Title: Marketing Intern
Department: Chartwells Higher Education
Compensation: Paid
Hours: Varies (No weekends)
General Description:
In this role, you will work closely with the Marketing Manager to implement and promote the dining program throughout the Maricopa Community College District during the spring and summer of 2019. This involves research to understand the needs of the target market, planning & brainstorming, promotions & advertising through various platforms, and implementation. This is not your average internship; you will be spearheading various projects and will be able to request assignments to expand your knowledge base. This is a wonderful opportunity for anyone interested in the field of marketing.
The Requirements:
Excellent communication skills, written & verbal
Customer service experience/knowledge
Knowledge of social media platforms
Good to better interpersonal skills
General interest in the Marketing field
Knowledge of graphic design tools is a plus
Prior marketing related experience is a plus
Job Responsibilities (May include any or all):
Assist with planning, organizing and hosting events across campuses
Act as a brand representative
Conduct marketing audits
Conduct general administrative tasks
Complete Marketing Boot Camp
Surveying students to collect marketing research
Create marketing materials to numerous specifications
Manage signage in multiple locations
Assist with the creation of concepts, campaigns, and imagery to effectively communicate messages to the target market
Manage website and social networking profile content
Attend meetings or other events as required
Learning Objectives:
Demonstrate awareness, understanding and skills necessary to work in a diverse environment.
Learn how to create and implement a marketing plan.
Learn how to conduct market research and use it to generate a larger audience or increase buy‐in
Learn how to use multiple platforms and strategies to effectively promote a brand
How to Apply:
Apply here and feel free to send resume and cover letter with the subject line: "Marketing Internship Application" to the Marketing Manager at [email protected]
Apply to Chartwells Higher Education today!
Chartwells Higher Education is a member of Compass Group USA
Click here to Learn More about the Compass Story
Compass Group is an equal opportunity employer. At Compass, we are committed to treating all Applicants and Associates fairly based on their abilities, achievements, and experience without regard to race, national origin, sex, age, disability, veteran status, sexual orientation, gender identity, or any other classification protected by law.
Req ID: 259174
Chartwells HE
LAURYN SMITH
HOURLY