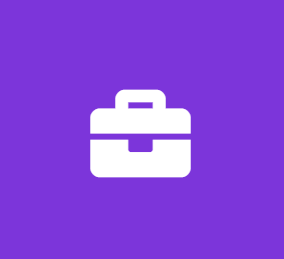 Marketing Intern
The Grove, Pizza Cucina & Wine Bar
Marketing Internship
The Grove, Pizza Cucina & Wine Bar in Hobe Sound, FL is looking for one self-motivated marketing intern to join our family-like team. We are located on 8815 SE Bridge Road in Hobe Sound. Our ideal candidate is a self-starter, punctual, and hard-working. Our intern will be working directly alongside and learning from the owner, with years of track record in the digital media space from blogging to social media.
Responsibilities
*Stay up to date on current trends, topics, technology, etc. *Hold team accountable for their performance; provide coaching and counseling as needed *Develop and implement strategic sales plans in accordance with business needs *Build and maintain strong clientele relationships
Intern is expected to keep a log and spend 10-15 hours per week diligently working on digital marketing for The Grove. Intern may work remotely, as well as have in person work in Martin County, FL area. Intern may go above and beyond the following actions, but will asked to be responsible for the following:
Email account management
Email Marketing
Content Creation for the Website
Social Media Content, Curation, Scheduling & Posting
Responding to Guest Reviews & Comments
Help organize and optimize food photography shoots & library
Qualifications
*Experience and interest in digital marketing *Exceptional verbal and written communication skills *Experience with Social Media Business & Scheduling Tools *Experience with Word Press, Canva, Adobe Creative Suite *Self-Motivated *Pursuing a Degree in related field
We are looking forward to receiving your application. Thank you.
Available shifts and compensation: We have available shifts all days of the week. Compensation is $9.00 - $11.00/hour.
About The Grove, Pizza Cucina & Wine Bar: The Grove, Pizza Cucina & Wine Bar in Hobe Sound, FL is seeking team players to join our 22 person strong family team. Italian and/or fine dining experience preferred. We are dedicated to a Fresh Twist on Italian and excellence in service, hospitality standards, food quality and company culture. Learn more about us at www.TheGroveHobeSound.com.
By applying to this job, you agree to receive a text message with a link to your profile as well as a text message when an employer has responded to your application.