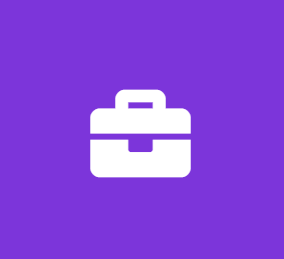 Content Marketing & Digital Media PAID Internship
Creatige
Marketing Internship
Content Marketing PAID Internship
We are an online branding, marketing, and business development company that advises personal brands in the development of the new generation of businesses and brands. Our team is small and closely-knit, but we work with big projects, so every position is critical and everyone's input is valued. Most importantly, our company culture is inspiring, creative, and exciting. . . and we're awesome.
The Role:
The Content Marketing intern will be working to co-create and manage content that will be distributed and syndicated across all our digital properties. In this role, you'll be required to work at least 30 hours per week.
This is an exciting opportunity for someone who is looking to complete their studies while gaining real-world experience in the field.
What Else You Will Be Doing:
Audience, topic, interest, and competitor research and analysis for marketing and advertising campaigns, and content creation for blogs and social media
Lead generation, data entry, management, and analysis
Building sales funnels using Clickfunnels
Management and content scheduling of all social media using native interfaces and Buffer
Content distribution and syndication across digital properties
Any other duties as needed…
Minimum Skills Required:
Intermediate to Advance knowledge in the use of Canvas, Adobe Illustrator, and Adobe Photoshop (creating using project files and assets, and not necessarily from scratch)
Possession of creative flair, versatility, conceptual/visual ability and originality
Adaptive design eye and skill
Knowledge of using social media across different platforms (Twitter, Facebook, Messenger, Instagram, Linkedin, etc)
Ability to absorb and apply constructive criticism from peers and clients
The ability to adapt and tackle tasks based on the current needs and goals
Be teachable and have the desire to learn and grow as a professional
Ability to work in a team setting and be a team player
Bonus Skills - Not Required but great to have!
Experience with the following software solutions: Kajabi, Drip, Clickfunnels, Zapier, Adobe Suite. Etc
Experience with blog creation and management, copywriting, PR relations, influencer marketing, etc.
If you think that you're the perfect fit for this job please follow the steps below thoroughly:
1) Take the following test: http://www.humanmetrics.com/cgi-win/jtypes2.asp
2) Reply to this job post with your resume and the following:
- A screenshot of the results of the test from Step #1
- A sentence or two about WHY you would be a good fit for this position
-Something unique or interesting about yourself (what makes you weird?!)
We are working hard to constantly make things better, faster, and smarter. In other words, we strive to do more--with less. Tell me about a recent project or problem in your professional or personal life that you made better, faster, smarter, or more efficient
What is one way that you think you can improve Berjheny's and Creatige's social media so that he reaches more people?
The opportunity for growth is here... just show us your magic!
Thank you!
Job Types: Full-time, Internship
Salary: $4.00 to $24.00 /hour
Experience:
Content Marketing: 1 year (Preferred)
Education:
High school or equivalent (Preferred)
Work Location:
Benefits:
This Job Is Ideal for Someone Who Is:
People-oriented -- enjoys interacting with people and working on group projects
Achievement-oriented -- enjoys taking on challenges, even if they might fail
Autonomous/Independent -- enjoys working with little direction
Innovative -- prefers working in unconventional ways or on tasks that require creativity
Schedule: