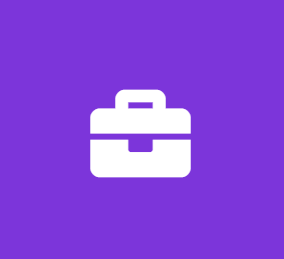 Marketing and Branding Intern
Main Social Media
Marketing Internship
Marketing & Branding Internship
Main Social Media – Wilmington, DE
Job Type: This is an unpaid internship with the opportunity to go permanent after internship is complete.
Permanent PayScale Salary: $25,000.00 to $50,000.00 /year
Brief description of our company: Main Social Media (MSM) has both online and offline marketing experience. We are able to customize marketing plans for various business styles. Main Social Media not only offers web solutions, but it is also able to match those solutions with the best imagery to convey messages. Main Social Media is here to focus on businesses online marketing, social media management, brand awareness, lead generation and more, so they can focus on their clients.
Internship Description: We're a forward-thinking advertising agency looking for a talented and knowledgeable brand ambassador with fresh, creative ideas and an excellent eye for detail. Come work with one of the area's leading marketing agencies and learn from some of the best in the business.
Blogger Duties and Responsibilities:
Brand Ambassador
Event Vendors
Requirements:
Strong creative and analytical skills
Travel to vendor locations
Benefits:
Participate in networking events and engage with people of various backgrounds in DE, PA, NJ, MD, VA, and NY.
Company Webpage: MainSocialMedia.com
Job Type: Internship
Salary: $25,000.00 to $50,000.00 /year
Education:
High school or equivalent (Preferred)
Additional Compensation:
Work Location:
Benefits: