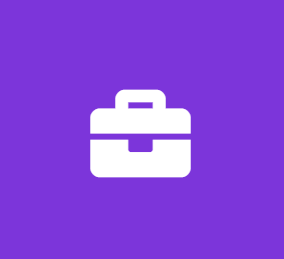 Jr. Software Developer
Barco Rent A Truck
Software Engineer Full Time
The recognized leader in renting 4WD Pickups and Flatbed Trucks on a national level.
Looking for talented developers to join the Barco development team to help bring Barco to the frontline of emerging technology and leading rental software.
Responsibilities:
Understand business opportunities and problems, clearly define solutions, and provide detailed deliverables within Agile/Scrum system constraints.
Enhance the UI's capabilities with a focus on user experience.
Upgrade our back end applications while considering security and performance.
Estimate time for coding given projects.
Use deadlines, milestones, and deliverables to effectively anticipate roadblocks and development opportunities.
Improve our architecture through the use of good coding patterns.
Education/Experience:
Bachelors degree in Computer Science or related field (can be replaced by 4 years of work experience).
1-2 years additional experience preferred.
Working knowledge of SQL databases.
Strong understanding of HTML & CSS best practices.
In-depth knowledge of JavaScript.
Experience with front-end frameworks such as Vue.js, Ember.js, React, Angular, etc. is a plus.
Experience working on server side application code for handling API requests, connecting to a database, and serving front-end applications.
Ability to use Git/GitHub and work collaboratively with other developers.
Ability to work on multiple projects: Contributing to large-scale projects while positively contributing to last-minute fixes and short-term solutions.
Experience with unit testing is a bonus.
Benefits:
Competitive pay
Full benefit package - Health, Dental & Vision
Paid time off
Holiday pay
Job Type: Full-time
Experience:
Computer Science: 2 years (Preferred)
Education:
Work Location:
Benefits:
Health insurance
Dental insurance
Vision insurance
Paid time off