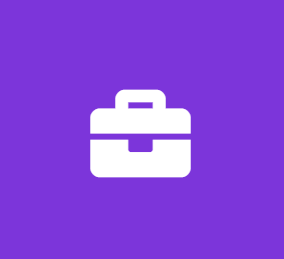 Internship at The Lukens Company (Republican Political Marketing Firm)
American Association of Political Consultants
Marketing Internship
JOB TITLE: Internship at The Lukens Company (Republican Political Marketing Firm)
OFFICE LOCATION: Arlington, VA
SCHEDULE: This is a 9 week internship taking place from early June - early August. The work schedule is M-F, 9AM-6PM
COMPENSATION: This is a paid internship with a stipend and housing allowance totaling $10,000.
EMPLOYMENT TYPE: Temporary, full-time (40 hours per week) for 9 weeks
PRIMARY DUTIES:
· Managing all aspects of direct mail fundraising, membership, and voter contact campaigns with an opportunity to grow into multi-channel, integrated direct marketing verticals
· Serving as a shadow to team political strategists as they serve as the day-to-day contact for 3-5 political clients
· Working with internal teams, including graphic designers, copywriters, data processors, production managers, and more.
· Brainstorming creative ideas, implementing strategy, and interpreting results
BASIC QUALIFICATIONS:
· Experience on political campaigns or with an agency handling political clients.
· Strong communication skills paired with a knack for problem solving.
· Current undergraduate or graduate student
· Inclination to learn and grow professionally.
· Excellent multitasking and organizational abilities.
· Comfortable working in a fast-paced, team-oriented environment.
PREFERRED SKILLS:
· Direct response marketing, membership, fundraising and/or finance experience is a plus!
ABOUT THE LUKENS COMPANY:
Are you looking to join an established (but growing) political marketing agency serving right-leaning PACs, candidates, party committees, and grassroots lobbying organizations? Are you interested in fundraising, membership, political advocacy and/or voter contact? Is it important to you to work with energetic, motivated, knowledgeable teammates who believe in our clients and in each other?
You'll find all that and then some at The Lukens Company, where we are seeking interns to join our Political Division and manage direct mail and multi-channel marketing campaigns for our growing list of clients across the Republican spectrum.
Working from our corporate headquarters in Arlington, VA, you will spend your time helping congressional candidates raise money, strengthening the membership bases of organizations fighting for free markets and limited government, coming up with killer hooks for voter contact mail that moves the needle in our clients' direction, and strategizing video ads for viral distribution, sometimes all in the same day (kidding! sort of). And you'll be doing it all alongside the best team in politics.
Our culture is dynamic, fast-paced, and fun!
For more information about our company, please visit www.thelukenscompany.com
Job Type: Internship
Additional Compensation:
Work Location:
Internship Compensation: