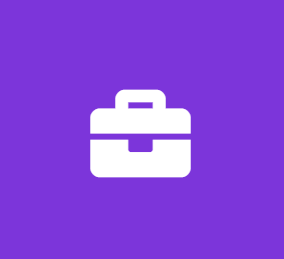 Intern - Marketing and Communications
Enactus
Marketing Internship
Enactus is a non-profit organization and the world's largest experiential learning platform dedicated to creating a better world while developing the next generation of entrepreneurial leaders and social innovators. We support tens of thousands of university students every day and work closely with a team located all around the world from Springfield to Australia to Zimbabwe!
In this position, you willl be working with the Worldwide Marketing Team. We're small but MIGHTY, focused on nothing short but making the world a better place. You'll be delivering work that creates real and tangible impact on the organization.
We're looking for local interns to be passionate, entrepreneurial, strong critical thinkers, and effective communicators. Check out the job descriptions below and send apply today to become a part of an amazing organization and team!
Worldwide Marketing Intern
As a Worldwide Marketing Intern, a typical day might include the following:
Reviewing and updating the content calendar with the Marketing Communications team
Engaging with student and business members all around the world on social media
Creating/writing/designing engaging blog posts
Thinking of new and exciting ways to get students engaged
Reviewing and updating the content calendar with the Marketing Communications team
Developing positive relationships and leads through social media and email communication
Aligning communications with the UN Sustainable Development Goals
Design Intern
As a Design Intern, a typical day might include the following:
Reviewing and updating the content calendar with the Marketing Communications team
Interpreting and applying our branding strategy and mission across 37 countries
Creating campaigns and branding for worldwide events
Incorporating UI/UX best practices in mobile friendly web design
Developer Intern
As a digital intern, a typical day might include the following:
Reviewing and updating the content calendar with the Marketing Communications team
Supporting Enactus country websites
Tackling and responding to bugs/issues.
Designing and developing email newsletters to deliver to our members