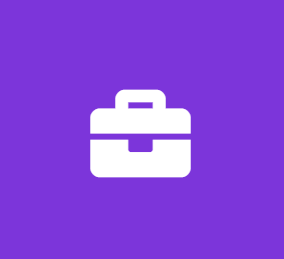 Soccer Marketing Intern
TVE MAX Multimedia
Marketing Internship
About Us:
TVE MAX Multimedia was established in 2015 with the focus on providing clients with the "Highest Quality Soccer Marketing" expertise there is. Our goal is to be the best at one thing: connecting brands to the soccer consumer.
TVE MAX is proud to be a part of the significant impact to the lower division soccer as we have been a strategic partner with National Independent Soccer Association - NISA, the new Division 3 of US Soccer, and United Premier Soccer League - UPSL, the largest and fastest pro development soccer league in the US. We also provide marketing and live streaming services to professional soccer teams such as Santa Ana Winds FC, California United Strikers FC, San Diego 1904 FC, and Los Angeles Force.
TVE MAX is looking for a group of Marketing Interns who are passionate about soccer and want to get hand-on experience with marketing projects developed from the grassroot level.
Position: Soccer Marketing Intern
Location: Garden Grove, CA
Experience: Entry Level
Duration: From January to May
Type: Unpaid Internship
Required Hours: 10 hours per week
Position Summary: The Marketing Intern will work in a group of 5 - 8 people under the guidance and direction of Marketing Manager to create and execute marketing plans for TVE MAX's clients in the areas of team branding, social media, graphic design, influencer marketing, promotional marketing, and community outreach. Hours and work are flexible depending on availability, skills, and interest.
Responsibilities include, but are not limited to:
Team branding:
Assist in developing content strategy and concept ideation
Assist in developing branded content such as stories, promotional videos, photography, social media content, content for weekly 15-min show, and website blog posts
Graphic design:
Develop social media content design and marketing materials
Assist in video production and web development
Social Media Marketing
Develop weekly social media plan to promote the team branding, players, and upcoming events
Assist in social community management and conversation
Use social media channels such as Twitter, Instagram, Snapchat, and Facebook to engage with fans during the game with live updates or other gameday marketing activities
Influencer marketing
Collect and manage a list of influencers that can help increase team brand awareness among local community and push ticket sales
Assist in connecting with local influencers and developing different plans to utilize them during gameday or on social media channels.
Community Outreach:
Assist in connecting with local organizations to build a strong relationship between our clients and local community
Promotional marketing (optional)
Work during gameday to execute marketing plans developed by TVE MAX or our client's in-house team including pregame acitivities, on-field promotions, and social media contests
Other duties:
Attend weekly staff meetings
Submission of weekly reports
General administrative duties
Requirements:
Passionate about soccer and have a broad knowledge about the sport is a must
Proactive and positive attitude
Well-organized and detail-oriented
A team player that can collaborate with teammates to work toward the goals
Experience in Adobe Photoshop and Premier is a plus
Excellent writting skills
Qualifications:
Students pursuing a bachelor's or master's degree in Sports Management, Marketing or related field
Has own latop / computer and transportation
Compensation and Benefits:
This internship will give the candidate valuable experience in marketing for soccer teams and the opportunities to ve involved in every step of a marketing process from which the candidate can develop important practical skills that will benefit their long-term career.
This is an unpaid position. However, a $60 stipend will be paid for each event the candidate works as requested by the Marketing Manager.
To apply for this position please submit a cover letter and a resume.
Job Type: Internship
Education: