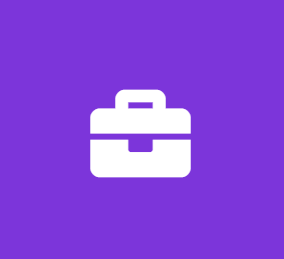 Social Media Marketing Internship
Custom LogoWare
Marketing Internship
Custom LogoWare is looking for a highly motivated, hardworking and passionate FUN Social Media & Marketing intern who is not afraid to take lead on projects and promote us to the entire Bluegrass region. This individual will work closely with the owner and contribute to making engaging content while telling the story of our company and the products we produce. This intern will be responsible for growing our reputation via our website, email campaigns and across all social media platforms.
Timing: Spring 2020 internship starting in January
Hours:
· Approximately 9-12 hours per week
· Preferably Tuesday - Thursday
· Flexibility with hours and location
Responsibilities:
· Oversee and manage the company's social media accounts (Facebook, Instagram and LinkedIn), ensuring uniform content and tone of voice.
· Photograph custom apparel and promote these items across social platforms via Instagram stories, Facebook posts, etc.
· Assist with online outreach in efforts to promote recently purchased apparel
· Manage email campaigns by creating newsletters once a month and maintain/grow emailing lists.
· Maintain and update Custom LogoWare's website with relevant news, event updates and updates on apparel.
· Assist in the creation of signage and promotion of the company at local community events.
Qualifications:
· Pursuing a Bachelor's degree in Marketing, Communications, Advertising or Public Relations.
· Working knowledge of Word Press, Instagram, Facebook and LinkedIn.
· Firm grasp of online social media marketing.
· Attention to detail, organized, excellent oral and written communication skills.
· Basic knowledge of photo research and editing is ideal.
· Experience with Adobe Photoshop, Illustrator and Indesign is a plus, but not required.
Social Media:
FB: @CustomLogoWareKY
Instagram: @CustomLogoWare
Job Type: Internship
Education:
High school or equivalent (Required)
Additional Compensation:
Work Location:
Benefits:
This Job Is Ideal for Someone Who Is:
People-oriented -- enjoys interacting with people and working on group projects
Adaptable/flexible -- enjoys doing work that requires frequent shifts in direction
Detail-oriented -- would rather focus on the details of work than the bigger picture
This Company Describes Its Culture as:
Detail-oriented -- quality and precision-focused
People-oriented -- supportive and fairness-focused
Team-oriented -- cooperative and collaborative
This Job Is:
Open to applicants who do not have a college diploma