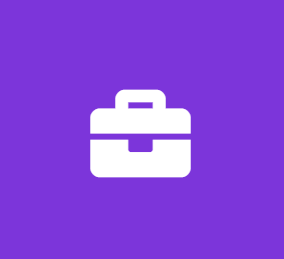 Marketing Intern - 3 months
Blumsack & Canzano, P.C. (Boston Office)
Marketing Internship
Internships can be viewed as an opportunity for a trainee to gain an overall understanding of the practical system. An internship experience with a local law firm will help you to hone your interview skills and build your resume. Pursuing an internship with a firm that specializes in an area of law that interests you is well worth the effort, and could possibly set the tone and direction for a fulfilling career in a particular area.
Job Responsibilities:
We are looking for an enthusiastic marketing intern to join our marketing department and provide creative ideas to help achieve our goals. You will have administrative duties in developing and implementing marketing strategies.
As a marketing intern, you will collaborate with our marketing and advertising team in all stages of marketing campaigns. Your insightful contribution will help develop, expand and maintain our marketing channels.
This internship will help you acquire marketing skills and provide you with knowledge of various marketing strategies. Ultimately, you will gain broad experience in marketing and should be prepared to enter any fast-paced work environment.
Job Duties:
Support the marketing team in daily administrative tasks;
Assist in marketing and advertising promotional activities (e.g. social media, direct mail and web);
Prepare promotional presentations;
Help distribute marketing materials;
Manage and update company database and customer relationship management systems (CRM); and
Help organize marketing events.
Skills and Qualifications:
Strong desire to learn along with professional drive;
Solid understanding of different marketing techniques;
Excellent verbal and written communication skills;
Excellent knowledge of MS Office;
Passion for the marketing industry and its best practices; and
Current enrollment in a related BS or Master's degree.
Job Types: Part-time, Temporary, Internship
Education:
Language:
Mandarin Chinese (Preferred)
Work Location:
Benefits:
Professional development assistance
Tuition reimbursement
Flexible schedule
Relocation assistance
Parental leave
Employment Length:
Internship Compensation: