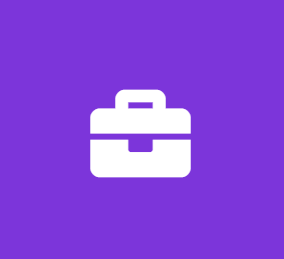 Marketing Support Paid Internship at Savvy Boston Startup
ENERGYbits Inc
Marketing Internship
ENERGYbits Inc. (www.energybits.com) is a small and rapidly growing plant-based nutrition startup based in Boston's Beacon Hill area. Our algae tablets provide wellness benefits to health-conscious consumers, spas, fitness enthusiasts and beauty/wellness professionals. Our branding is savvy, our products are loved and we are sold to consumers and retailers nationwide. We are hiring a Marketing Support Intern to help with our growth.
If you are looking for an exciting opportunity (we were featured on Shark Tank) where you can roll up your sleeves and use your organizational skills to support our marketing team we want to hear from you! This position starts as a paid internship and based on your success with us could become a full-time position within six months. If you have the same passion + purpose to make the world a healthier place that we do and have fun doing it, we could be perfect for you. We are a small plant-based lifestyle brand and team that is growing quickly. This position starts as an Internship and could become full time within six months. Any photoshop or digital marketing skills will be a great asset.
JOB DESCRIPTION
Admin/Event Support: Marketing/admin support to CEO and team and send materials to events
Public Relations: Answer questions from media, proactively contact them
Market Research: Work with our Marketing/Sales team to update and respond to emails
Marketing Support: Send samples to retailers, podcasters, events, shows, media
Retail Support: Support retailers and wholesale partners with product and information requests
Digital Content Skills are a bonus (photoshop, InDesign, video editing and digital marketing)
JOB REQUIREMENTS
Be detailed, organized, enjoy multi-tasking and want to contribute to the growth of a small, fun and savvy plant-based nutrition company that is passionate about helping others be healthy. Preference given to candidates with marketing/office admin expertise. Expertise in video editing, (Final Cut etc), or content creation expertise using Adobe Photoshop or InDesign or digital marketing, webinars or Powerpoint a bonus. Experience with startups also preferred.
OTHER JOB REQUIREMENTS:
Recent college graduate in business, communications or marketing
Currently in the Boston area. Please do not apply if you are not in Boston
High energy, excellent communication skills, problem solver, hard worker,
Team player who is able to work independently, meet deadlines and exceed expectations
Excited to work at a healthy, fun startup and make a difference in the world
Have a "roll up your sleeves" attitude and be ready to take on many projects
OFFICE HOURS:
Monday- Friday (Internship is at least 3 days/week or more)
Office Hours: 9 am – 5 pm.
COMPENSATION
Paid Internship of $100 - $300/week depending on time commitment
Full time base of $30,000 - $35,000 if you are invited to stay full time after 6 months.
Position starts part-time role and will grow to full time when appropriate
This is an entry level/junior position that can rapidly grow into a senior role for the right candidate.
OTHER DETAILS
Based in Boston's Beacon Hill (close to all T stations: Red, Blue, Orange & Green)
Contract position (you file a 1099)
Dress is Casual
Free Product Every Month
Free Monthly T Pass (for Boston) for at least 3 days/week
Free Healthy Lunch every Friday
May qualify for Stock Options after Full Time for a year
NEXT STEPS
Email your Resume
Include Cover Letter with 2-3 lines explaining why you are the perfect
NO phone calls please
Start date: December 2019
Please have at least 2 professional references available
Job Type: Internship
Salary: $100.00 to $300.00 /week
Experience:
Sales: 1 year (Preferred)
marketing support: 1 year (Preferred)
public relations: 1 year (Preferred)
Education:
Location:
Work authorization:
Additional Compensation:
Work Location:
Benefits:
This Job Is Ideal for Someone Who Is:
Dependable -- more reliable than spontaneous
Detail-oriented -- would rather focus on the details of work than the bigger picture
Autonomous/Independent -- enjoys working with little direction
Schedule:
Monday to Friday
No weekends