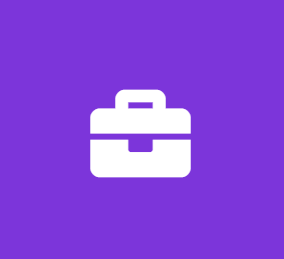 Nutritionist Internship, Chartwells/FAU
Compass Group USA
Health Internship
At Chartwells Higher Education, people are at the core of our business. Together we build innovative food service concepts and serve fresh, local and nutritious meals at over 270 college campuses across the country. Twice named the Fastest Growing Brand by Nation's Restaurant News, at Chartwells we take pride in creating opportunities for associates to grow their careers and achieve their development goals within the company.
General Description:
You will be working closely with the leaders in the Florida Atlantic University hospitality group, developing skills and competencies that will help provide you with practical experience in preparing to apply to accredited Dietetic Internship programs. You will gain valuable experience in the following areas: foodservice operations, nutrient analysis, marketing and promoting of health promoting foods, nutrition education campaigns, menu planning, food safety, planning and implementation of innovation and client relationship skills. This internship involves hands on experience in the world of hospitality with a focus on nutrition and well-being which will guide you to set the stage for your personal success in a career in nutrition.
Qualifications for Wellness Internship:
Applicant should be at least at junior level credit hour standing
Applicant should be enrolled in a nutrition, dietetics or foodservice related field in pursuit of credentials, Registered Dietitian (RD)
Applicant should have no less than a 3.25 GPA in all attempted undergraduate work

A love of the world of food service management
Interest in culinary arts and service
Attitude of a leader
Good to better interpersonal skills
General interest and knowledge
Attention to detail
Awareness of sustainability practices
Must be undergraduate nutrition and dietetics student
Interest in one or more of the following:
Sustainability
Carbon foot print
Farm to Fork
Special Dietary Needs (food allergies, intolerances)
Quality Assurance
Job Responsibilities (May include any or all):
Safety: Safe food in a safe environment
Assuring an exceptional guest experience
Bring innovation into services
Operational support of serving platforms
Recipe Nutrient Analysis
Menu Planning
Support educational nutrition campaigns
Executing operational standards
Managing FDA regulation standards
Market Research
Manage website and social networking profile content
Learning Objectives:
Demonstrate awareness, understanding and skills necessary to work in a diverse environment.
Experience opportunities to learn, observe, and practice a variety of nutrition and well-being experiences in the world of hospitality.
This internship should not be confused in any way with the Academy of Nutrition and Dietetics pre-professional internship requirement. This internship will provide relevant on the job experience in the field of foodservice nutrition. This internship does not replace an accredited internship program.
Apply to Chartwells Higher Education today!
Chartwells Higher Education is a member of Compass Group USA
Click here to Learn More about the Compass Story
Compass Group is an equal opportunity employer. At Compass, we are committed to treating all Applicants and Associates fairly based on their abilities, achievements, and experience without regard to race, national origin, sex, age, disability, veteran status, sexual orientation, gender identity, or any other classification protected by law.
Req ID: 319534
Chartwells HE
LAURYN SMITH
HOURLY