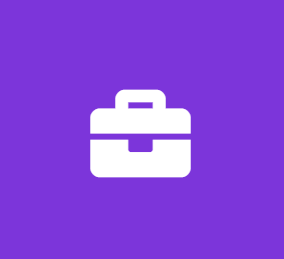 Intern Sales Los Angeles
FedEx Services
Marketing Internship
Company:
FedEx Services
Job Title:
Intern Sales Los Angeles
Job Requisition Number:
RC217910
Category:
Intern
Locations:
Los Angeles, California 90058
United States
This is a 10-week assignment for students pursuing a college degree. Assignments are directly related to intern's academic degree. Under direct supervision, performs duties as assigned. Student participates in a number of organized events providing visibility into the overall operations of FedEx.
Position Information
Full-time internship opportunity from June 2020 to August 2020. This position can be domiciled in the Los Angeles, CA area or the Los Angeles, CA area.

Under close supervision, the successful candidate will help sell FedEx transportation services to potential and existing business customers. Responsibilities may include assisting with:

Leverage sales call channels to develop new business; maintain and deepen existing customer relationships; perform various prospecting activities.
Sell FedEx Rewards and other Alliances programs, enroll interested customers.
Work with the Project Manager to assist with key corporate initiatives.
The ideal candidate will possess the following skills and/or experience:
Strong work ethic, initiative, leadership, and relationship-building skills; strong time management, verbal/oral communications, and planning and organizing skills.
Experience in sales and/or sales competitions.
Knowledge or experience in sales and sales processes with a proven track record.
A desire for a career in sales.
The following are considered a plus:
Enrollment as an undergraduate at junior year or above or graduate student.
Ideally, plans to graduate within 12 months of completing the internship and begin full-time employment.
Resume should include the following information:

College address and permanent home address.
Email address.
Telephone number.
The following regarding the degree you are currently pursuing and any previous undergraduate or graduate degrees:

Name of college/university.
Degree (For example, bachelor's degree, master's degree, or doctorate).
Major and/or minor.
Overall GPA.
Major GPA.
Date of intended graduation (Month and year).
Expected Internship Program Timeline
Interviews typically occur October-January.
Offers are typically extended October-February.
Internship occurs early June-mid-August.
Domicile Location:
This position can be domiciled in the Los Angeles, CA area or the Los Angeles, CA area.
Relocation assistance not available.
Qualifications
High School graduate or equivalent. Student has completed at least two years towards a college degree. Enrollment as an undergraduate or graduate student.
Want a career where you are empowered to make a difference? Want to work for a company that is environmentally responsible? Want to grow and develop on the job? If so, FedEx is the place for you! Every day FedEx delivers for its customers with transportation and business solutions. FedEx serves more than 220 countries and territories around the globe. We can serve this global network due to our outstanding team of FedEx employees. FedEx has over 400,000 talented employees who are tasked with making every FedEx experience outstanding. FedEx has been recognized on many different lists both for business success and for being a great employer.
Here are some of the recognitions FedEx has received from the past couple of years:
Fortune World's Most Admired Companies – 2019
Forbes Best Employers for Diversity - 2019
Reputation Institute World's Most Reputable Companies – 2019
National Business Inclusion Consortium Best-of-the-Best Corporations for Inclusion - 2019
Women's Business Enterprise National Council America's Top Corporations for Women's Business Enterprises - 2018
Corporate Responsibility Magazine 100 Best Corporate Citizens – 2018
Black Enterprise 50 Best Companies For Diversity – 2018
When 400,000 employees around the globe are all working together it is amazing what we can achieve! FedEx connects people and ideas. If you would like to make a difference on a global scale while receiving top notch benefits, competitive pay, and plenty of opportunities to develop, click 'Apply' and tell us more about yourself.
EEO Statement - FedEx is an equal opportunity/affirmative action employer (minorities/females/disability/veterans) that is committed to diversifying its workforce.