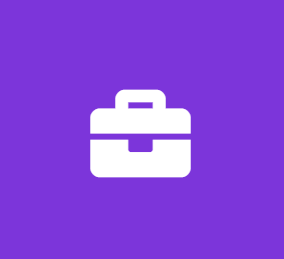 Marketing and Social Media Intern
Diamond Element Consulting
Marketing Internship
Marketing & Social Media Intern
Job Brief
Diamond Element Consulting is an academic and pre-medical (start-up) consulting firm searching for a talented Social Media Intern/Manager to represent our company by building a social media presence for our brands. You will be responsible for creating original text and video content, managing posts and responding to followers. You will manage our company image in a cohesive way to achieve our marketing goals.
As a Social Media Manager, we expect you to be up-to-date with the latest digital technologies and social media trends. You should have excellent communication skills and be able to express our company's views creatively.
Responsibilities
 Design and implement social media strategy to align with business goals
 Generate, edit, publish and share engaging content daily (e.g. original text, photos, videos and news)
 Communicate with followers, respond to queries in a timely manner and monitor customer reviews
 Oversee social media accounts' design (e.g. Facebook timeline cover, profile pictures and blog layout)
 Suggest and implement new features to develop brand awareness, like promotions, story posts, or IGTV)
 Stay up-to-date with current technologies and trends in social media, design tools and applications
 Monitor SEO and web traffic metrics
 Other tasks as needed for the business
What we are looking for:
 Ability to deliver creative content (text, image and video)
 Excellent copywriting skills
 Excellent communication skills
 Analytical and multitasking skills
 Hands on experience in content management
 Knowledge of SEO, keyword research and Google Analytics
Ideal for:
College students seeking experience in marketing and social media management
Location:
Anywhere. Can be remote.
Job Type: Internship
Education:
High school or equivalent (Preferred)
Work Location:
Benefits:
Professional development assistance
This Job Is:
A good job for someone just entering the workforce or returning to the workforce with limited experience and education
Open to applicants who do not have a college diploma
Schedule: