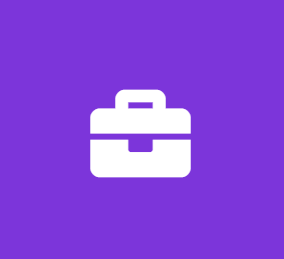 Digital Communications Intern
TomTom
Marketing Internship
Digital Communications Intern
At TomTom…

You'll move the world forward. Every day, we create the most innovative mapping and location technologies to shape tomorrow's mobility for the better.
We are proud to be one team of more than 5,000 unique, curious, passionate problem-solvers spread across the world. We bring out the best in each other. And together, we help the automotive industry, businesses, developers, drivers, citizens and cities move towards a safe, autonomous world that is free of congestion and emissions.
Your mission if you choose to accept:
As our Digital Communications Intern you will be supporting content creation among our digital developer channels. Is writing your passion? What about social media, ever think about being the person that creates something viral? Are you always trying to find new ways to make a story interesting? This is a part time marketing and communications opportunity that will give you a well rounded marketing experience with a team of fun marketeers.
Join our team where you will get to live and breathe content planning, creation and distribution. This is a paid, part-time internship for candidates looking for 3 days of work a week that is flexible with class schedules.

Here's a little taste of your challenge:
Generate creative written content for a variety of digital channels including, social media, blogs, email campaigns and website copy.
Support the distribution of content on digital channels.
Coordinate blog content by collaborating with writers and owning the editorial calendar to ensure that content is created, reviewed and published by expected deadlines.
Track metrics from social media and blog channels.
Be aware of trends for developers and how to translate that into content for our platforms.

What we expect from you:
3-6 months of writing experience for digital media (social media, blogging, emails, ads all acceptable.)
Strong written skills that translates into social media posts and long form articles.
A passion for content creation and social media.
A love for the details, deadlines and project management.
Ability to work in a Wordpress, Google Analytics and Social Media platforms.

What's nice to have
Has experience or knowledge in Google Analytics and Twitter Analytics.
Has experience in creating and formatting blogs for WordPress.
Prior writing experience for social or blogging channels.
Has an interest in Developer Marketing and learning more about location technology.
Meet your team
We're the Developer Relations Team. Part of the TomTom Enterprise business, we're a fast-growing team focused on the rapid buildout of TomTom's developer community. Our mission is to create a supportive and thriving developer community powered by TomTom location data – and to be the go-to API portal for building any location-based application.

Achieve more

We are self-starters who play well with others. Every day, we solve new problems with creativity, meet new people and learn rapidly at our offices around the world. We will invest in your growth and are committed to supporting you. In everything we do, we're guided by six values: We care, putting our heart into what we do; we build trust (you can count on us); we create – driven to make a difference; we are confident, but don't boast; we keep it simple, since life is complex enough; and we have fun because life's too short to be boring.

After you apply

Our recruitment team will work hard to give you a meaningful experience throughout the process, no matter the outcome. Your application will be screened closely and you can rest assured that all follow-up actions will be thorough, from assessments and interviews through your onboarding.

TomTom is an equal opportunity employer

We celebrate diversity, thrive on each other's differences and are committed to creating an inclusive environment at our offices around the world. Naturally, we do not discriminate against any employee or job applicant because of race, religion, color, sexual orientation, gender, gender identity or expression, marital status, disability, national origin, genetics, or age.

Ready to move the world forward?