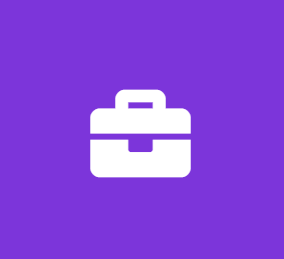 Marketing Internship
Logbar Inc.
Marketing Internship
We're looking to immediately hire an exceptional marketing intern to work directly with our CEO in launching a new social media platform. This role is a uniquely good fit for a candidate with a very strong growth mindset that is extremely motivated to learn and rise up to meet all the myriad challenges and opportunities that come with creating and deploying a new product from the ground up. If you are ready for the challenge, we are ready to provide you with unlimited growth potential, giving you a singular opportunity to take on as much responsibility as you are willing to handle.
We value mindset, attitude, drive, and potential for growth more than work experience - the job is an ideal fit for a new graduate who is extremely flexible, ready to wear many different hats, and prepared to move quickly.
Logbar Inc. is a Japanese headquartered company best known for creating the world's first offline handheld translation device, ili (https://iamili.com/us/), which allowed anyone anywhere in the world the ability to communicate with others without being held back by language barriers.
We are now continuing our mission of breaking down barriers between people and fostering real human connection by developing a social connection platform for the US market. The platform, Thatsme (https://www.thatsmestory.com/), allows users to go more than picture-deep and showcase one minute videos that describe who they truly are, allowing depth and personality to come to the forefront, not superficial appearances. Users are then connected with others who they are likely to resonate with. Our goal is to increase serendipity and create lifechanging connections that otherwise would never have happened.
To this end, we are seeking someone who is precisely our target market and is intimately acquainted with social media in the US market, particularly Instagram, and who is excited to help ideate and produce creative ideas to help refine our concept and bring it successfully to the American market.
If this sounds like you, we'd love to hear from you!
Responsibilities
Identify the target audience and build and execute a strategy to acquire our first users
Conduct user experience research and give feedback to our development team
Develop strategies for promotion and achieving critical massSkills
Strong desire to learn along with professional drive
Solid understanding of different social media platforms
Excellent verbal and written communication skills
Passion for social media
Self-motivated and eager to learn new things
If you have an Instagram account, please share it with us.
Job Type: Internship
Experience:
relevant: 1 year (Preferred)
Education:
Work Location:
This Job Is Ideal for Someone Who Is:
People-oriented -- enjoys interacting with people and working on group projects
Adaptable/flexible -- enjoys doing work that requires frequent shifts in direction
Innovative -- prefers working in unconventional ways or on tasks that require creativity
This Company Describes Its Culture as:
Innovative -- innovative and risk-taking