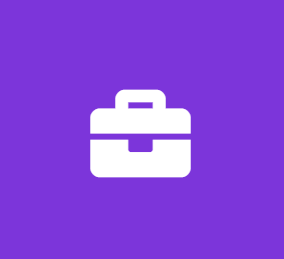 Sales Coordinator - Graduate New Haven
Graduate New Haven
Marketing Full Time
Graduate Hotels®, Graduate New Haven is seeking a Sales Coordinator to join our sales team!
Graduate Hotels builds authentic, playful spaces that connect travelers, students, and locals. Through thoughtfully curated design, creative F&B and community-focused events, we create hotels worthy of their hometown.
We are a diverse team of experience makers and storytellers. As a Graduate Hotels team member, you are the local insider shaping guest experiences. Our goal is to make every guest feel like a local even if it's their first time in town. In order to help you deliver on that goal, we encourage our team members to embody the same mindset as our guests through Graduate experiences and encouraged community exploration with local establishments.
Our teams excel in delivering top results while introducing clients and guests to the design and service that have made us one of the fastest growing lifestyle brands in the country. There is never one right answer in hospitality. Come share your past experiences with us, to help write this textbook on service.
Assists with maintaining existing accounts
Assists with completing daily/weekly/monthly reports
Receives and responds to requests for information and inquiries by responding directly to the customer or routing calls to the appropriate team member
Composes and distributes routing correspondence, reports or contracts (to include BEOs, Sales Contracts, PACE Reports, Statistical Reports) based upon organizational practice, policies, and at the direction of the Director of Sales or GM
Ensures all documents are completed accurately and on time and maintains sales records and filing system
Reserves conference space and books blocks of rooms for guests
Assists with set up, maintaining, and clearing of banquet space before and after events
Administers group and meeting/banquet events including greeting all groups, creating and placing welcome amenities in rooms, finalizing items with the group at check in/out
Follows up with past clients to ensure guest satisfaction
Coordinates with customers on due dates for rooming lists, cut off dates, BEOs, contracts, etc.. to ensure that all deadlines are met
Responds to all guest inquiries and third party meeting leads in a timely fashion
Details banquet event orders and distributes to staff
Creates and maintains group blocks and catering/banquet events in the property PMS systems
Conducts inspections of guest and meeting rooms, banquet facilities to ensure they meet customer expectations
Works closely with front desk to ensure accuracy of reservations, groups, events
Works client-related special events
Abides by Prime Time Selling hours
Other duties as assigned
EDUCATION AND EXPERIENCE:
Minimum of High School education, post-high school education preferred
Minimum of 1 year in hotel or conference Catering/Sales Assistant role
KNOWLEDGE, SKILLS AND ABILITIES:
Ability to communicate effectively verbally and in writing
Excellent listening and problem-solving skills
Ability to exceed expectations of guests and team members
Negotiating Skills
Strong computer skills
Must have flexible work hours that may include evenings, weekends, and holidays
Sales Focus
Written Communications
Approachability
Time Management
Integrity/Trust
Functional Technical
JOB COMPETENCIES:
Commitment to Task: Demonstrates dependability and shows a sense of urgency about getting results; willing to commit the hours it takes to get the job completed; takes responsibility for actions and achieves results; overcomes obstacles.
Communication Skills: Presents ideas, concepts, and information effectively and clearly through the spoken word; actively listens; communicates comfortably with various audiences; responds effectively to questions.
Flexibility: Adapts and changes course of action when appropriate; effectively transitions from task to task; deals well with unresolved situations, frequent change, delays, or unexpected events; maintains objectives amidst shifting priorities.
Initiative: Takes action proactively; addresses issues or opportunities without supervision; focuses on desired results and accomplishments; demonstrates clear purpose, enthusiasm, and a can-do attitude.
Managing Execution: Manages multiple projects and effectively prioritizes tasks, responsibilities, and goals; uses goals to guide actions and creates detailed action plans; organizes and schedules people and tasks; utilizes resources effectively to meet goals.
Teamwork: Works cooperatively with others to accomplish business goals and objectives; asks others for their ideas and opinions; supports team's decisions; contributes to the team's efforts.
ABOUT US:
Graduate Hotels is a hand-crafted collection of hotels that reside in dynamic university-anchored towns across the country. Each hotel pays homage to the heritage of its unique town through cultural nods to the local community. Launched in 2014, there are currently 19 open and operating hotels across the U.S. and an additional 15 hotels under development slated to open by the end of 2020. Graduate Hotels is owned by Adventurous Journeys (AJ) Capital Partners, a Chicago-based vertically-integrated real estate developer, owner and operator. For more information on Graduate Hotels, please visit graduatehotels.com.
Graduate Hotels Management is an Equal Opportunity Employer