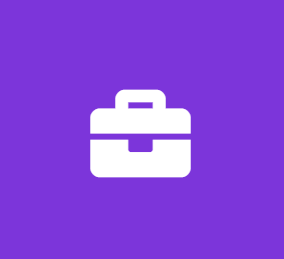 Intern Business Analyst 2020
General Atomics and Affiliated Companies
Business Internship
General Atomics Aeronautical Systems, Inc. (GA-ASI), an affiliate of General Atomics, is a world leader in proven, reliable remotely piloted aircraft and tactical reconnaissance radars, as well as advanced high-resolution surveillance systems.
We have exciting opportunity for a Full-Time internship within our Configuration Management Special Projects group.
This position is available for undergraduate or graduate students to participate in supervised practical training in a professional field. Assists in the completion of non-routine and advanced tasks; assists in the analysis, investigation and solution of non-routine problems. This internship and will develop electronic and hard copy documentation as required for the final deliverable.
The function of the Special Projects/UID group is to ensure compliance with regulatory requirements for hardware identification and data reporting throughout the life of the hardware. The data is propagated across multiple systems, requiring rigorous controls and checks to maintain alignment with the associated hardware.
DUTIES AND RESPONSIBILITIES:
Under limited supervision, working on non-routine projects with general instruction and advanced projects with detailed instructions:
Participates in the day to day activities of assigned functional area assisting in the completion of non-routine and advanced tasks.
Assists in applying knowledge to analyze, investigate and resolve non-routine problems.
Develops electronic and hard copy reports, records, diagrams and charts that represent departmental processes and transactional metrics
Responsible for observing all laws, regulations and other applicable obligations wherever and whenever business is conducted on behalf of the Company.
Expected to work in a safe manner in accordance with established operating procedures and practices.
Additional Functions Other duties as assigned or required.
Job Qualifications
Typically requires enrollment as an undergraduate or graduate student at a recognized college or university.
Must possess: (1) the ability to understand new concepts and apply them accurately; (2) the ability to follow general and detailed instructions as well as organizational policies and procedures; (3) good communication and interpersonal skills to enable effective interface with internal professionals; (4) the ability to work independently or in a team environment; and (5) basic computer skills.
Desirable Qualifications:
Self-starter
Works well within a team as well as independently
Data analytics and process metrics development
Information dashboard development
Familiar with MIL-STD-130 a plus
Computer skills commensurate with producing process diagrams, flow charts, and organization and analysis of the underlying data sets

Travel Percentage Required :
0% - 25%
Clearance Required?
No