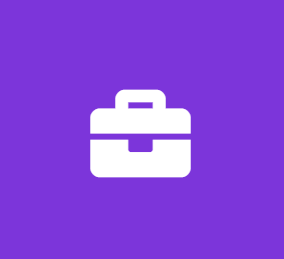 Technical Marketing Engineer, AI Infrastructure - New College Grad
NVIDIA
Marketing Full Time
NVIDIA data centers are powering the most advanced, groundbreaking research as well as AI products for the company. We are looking for a product focussed Technical Marketing Engineer, who will dive into the technical capabilities and bring users on par with the latest features. From Kubernetes container management, all the way up to the software used by our AI researchers and developers, this TME will produce collaterals and evangelize the product to our users so we can move fast.
Do you appreciate the value of a well-done design guide? Do you like creative product evangelism? If so this is an ideal role for you!
What you'll be doing:
Churn out technical collaterals in a consumable and repeatable format like white paper docs, how-to videos.
User evangelism through demo days, workshops and other forums. Coordinate training mediums for users to come up to speed on the product.
User insight for hands-on, end-to-end functionality testing for newer features. Subsequently work with Documentation for updates on the newer features and its technical correctness.
Partner with Product, Architect and Engineering to influence roadmap by drafting system design requirements.
Perform SWOT, feature level competitive analysis.
Partner with engineering and solution architects for rapid proof-of-concept demos to test viability before productizing.
What we need to see:
Bachelor's degree in Computer Science, Computer Engineering, or similar field.
Internship and/or work experience in software development, technical evangelism, technical marketing, developer marketing, or similar at a technology company.
Strong knowledge of Python or C/C++, programming techniques, and software development.
Experience in crafting technical assets - white papers, blogs, how-to videos.
Presenting to technical audiences and generating content for developers.
Prior success in prioritizing multiple projects at a time.
Ways to stand out from the crowd:
Masters degree in Computer Science, Computer Engineering, or similar field.
Presentations at conferences, workshops.
Experience with Data Center, Infrastructure management, Containers and Kubernetes.
Cloud products like AWS, Azure, GCP.
Experience with deep learning or machine learning is a huge plus.
NVIDIA's invention of the GPU in 1999 sparked the growth of the PC gaming market, redefined modern computer graphics, and revolutionized parallel computing. More recently, GPU deep learning ignited modern AI - the next era of computing - with the GPU acting as the brain of computers, robots, and self-driving cars that can perceive and understand the world!
What will make this intelligent industrial revolution possible? Large scale AI compute infrastructure - are the enablers for furthering innovation. It enables computers to learn from data and write software that is too complex for people to code. We are widely considered to be one of the technology world's most desirable employers. We have some of the most talented people in the world working with us. If you are agile, independent, and collaborative, we want to hear from you.
NVIDIA is committed to fostering a diverse work environment and proud to be an equal opportunity employer. As we highly value diversity in our current and future employees, we do not discriminate (including in our hiring and promotion practices) on the basis of race, religion, color, national origin, gender, gender expression , sexual orientation, age, marital status, veteran status, disability status or any other characteristic protected by law.