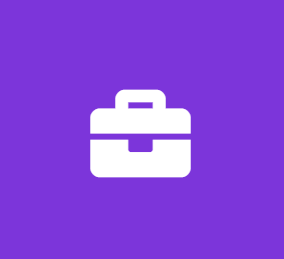 University Programs: Supply Chain Intern (Junior, Senior, Post-Graduate)
Raytheon
Business Internship
***Great opportunity for current college students entering their Junior or Senior year by Fall 2020 or college graduate students (entering or currently enrolled) in a graduate program by Fall 2020. If you are not a current college or graduate student, please visit our other opportunities at www.raytheon.com/careers and apply!***
Job Description:
This position is for an intern interested in gaining a broad range of experiences in Supply Chain. Assignments may include: assisting with supplier source selection and proposals, planning the material requirements of a program, resolving material shortage problems, estimating the material costs to a program, resolving receiving or supplier quality problems, and helping disposition material at the close of programs.
For Multi-Level Intern Requisitions:
This position can be a Salary Grade of G04, G05 or NUG based on the candidate's qualifications as they relate to the skills, experience and responsibility requirements for the position.
G04 (College Junior by Fall 2020) - must have completed 60 hours of college
G05 (College Senior by Fall 2020) - must have completed 90 hours of college
NUG (Post- Graduate-Masters-PhD by Fall 2020) - must have an undergraduate degree and currently enrolled or about to enroll in a graduate degree program
Required Skills:
Experience with a variety of Microsoft Office programs including Word, Excel, etc.
U.S. Citizenship status is required as this position will require the ability to access US only data systems.
U.S. Citizenship status is required as this position will need a U.S. Security Clearance within 1 year of start date.
Desired Skills:
Minimum 3.0 cumulative GPA (Please upload an unofficial transcript when applying)
Previous similar experience in business and or supply chain.
Ability to learn company specific material systems and retrieve data.
Excellent communication skills: the ability to call strangers and get information, the ability to package information, and present findings.
Excellent organizational skills: the ability to juggle multiple projects, prioritize, and move on to the next task while waiting for information.
Required Education:
Currently pursuing a BS / BA degree from a four-year university and entering as a college Junior or Senior year OR pursuing a MS / MA / PhD by Fall 2020. Must be working towards a degree in Business, Supply Chain, Finance, Industrial Engineering, or equivalent discipline. Must be appropriate grade level listed above.

This position requires either a U.S. Person or a Non-U.S. Person who is eligible to obtain any required Export Authorization. 152505

Raytheon is an Equal Opportunity/Affirmative Action employer. All qualified applicants will receive consideration for employment without regard to race, age, color, religion, creed, sex, sexual orientation, gender identity, national origin, disability, or protected Veteran status.