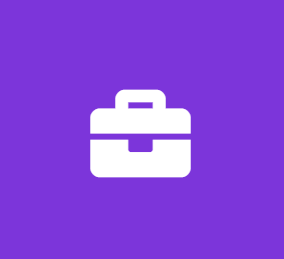 Technology Marketing Intern
UCSB Office of Technology & Industry Alliances
Marketing Internship
This position is focused on marketing tasks in the process of university technology transfer. Technology transfer is a process in which interested parties license the rights to the intellectual property of inventions developed by UC Santa Barbara's students and faculty. These parties then commercialize the inventions into products and services for the public's benefit. Attracting licensees to university technology requires outreach and promotion.
The process begins with extracting the key information about an invention and translating it into a compelling marketing description. That description is then sent to a list of contacts that will be generated by a mix of existing office contacts and various referrals. Once the campaign is in motion, the technology marketing intern would be expected to nurture leads and pay close attention to licensing opportunities that arise.
This position can accommodate a wide swath of interests from law and technology development to entrepreneurship and marketing strategy. There will be opportunities to interact directly with faculty and experience nascent-stage technology straight from its inventors. Another key feature of the Office of Technology & Industry Alliances (TIA) is supporting university startups, many of which are formed on the foundation of university technology. Through these operations, applicants can also gain exposure to the local entrepreneurship environment.
Key Responsibilities
Turn technical descriptions of inventions into compelling, value-based marketing materials
Conduct market research for relevant companies to contact in marketing campaigns
Set up email communications with potential licensees (MailChimp experience is a plus)
Maintain contact database (Salesforce experience is a plus)
Draft newsletter copy
Keep abreast of events that pertain to the UCSB community of entrepreneurs
A suitable candidate will,
Be comfortable participating in both scientific and business discussions
Be able to recognize the marketable aspects of a technology within documents that will be highly technical
Have demonstrable experience with technical writing
Attention to minute copywriting details
Be reliable with documenting their work and communicating with stakeholders
Familiar with marketing operations and basic principles of marketing strategy
Experience with Microsoft Office applications (Word, Excel, Outlook)
Job Type: Internship
Salary: $12.00 /hour
Experience:
Market Research: 1 year (Preferred)
Technical Writing: 3 years (Preferred)
Event Marketing: 1 year (Preferred)
Marketing: 1 year (Preferred)
Education:
High school or equivalent (Required)
Location:
Goleta, CA 93117 (Required)
Work Location:
Benefits:
Schedule:
Monday to Friday
No weekends
Day shift