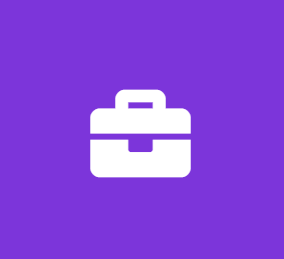 Telecommunications Engineer - INTERN
CTC Technology & Energy
Marketing Internship
ABOUT THIS JOB
This is a GREAT OPPORTUNITY for a CURRENT COLLEGE STUDENT!
As our Intern, you will be an important member of the team, and you will gain key skills in this role to include:
An intimate understanding of various aspects of Network Engineering and Wireless tower siting.
Gaining experience with assessment, design, implementation of data, voice, and video networks utilizing fiber optic, copper or wireless communications systems.
WHO WOULD MAKE THE RIGHT CANDIDATE
While no experience is necessary, candidates should have an interest or familiarity with the following:
Telecommunications Engineering and design
Fiber optics, copper or wireless communications systems
Engineering and/or GIS concepts and design methods
Current procedures, methods, and technologies in engineering-related fields
Operating and properly utilizing a variety of office equipment including plotter and copier computers and peripheral equipment, printers, and microfilm reader-printers
Current versions of Windows, MS Access, MS Office, Google Earth
Solid communication skills, both written and verbal
WHAT MATTERS TO US
The selected candidate will be:
Currently enrolled in college
A hard worker, willing to go above and beyond
Available to work at least 12 hours a week and commit to 10 consecutive weeks
Self-directed, highly motivated, interested in learning
Collaborative and goal-oriented and looking to learn real-world applications of your studies on the job.
WHAT WILL MATTER TO YOU
As an intern, you will find that
We offer flexibility
You will be treated with respect by your employer and colleagues
You will be among co-employees (and customers) with the same vision
You will love your work;
Job Types: Full-time, Internship
Experience:
relevant: 1 year (Preferred)
Education:
Application Question:
Are you currently enrolled in college?
Work Location:
This Job Is Ideal for Someone Who Is:
Achievement-oriented -- enjoys taking on challenges, even if they might fail
Detail-oriented -- would rather focus on the details of work than the bigger picture
Dependable -- more reliable than spontaneous
This Company Describes Its Culture as:
Team-oriented -- cooperative and collaborative
Detail-oriented -- quality and precision-focused
Outcome-oriented -- results-focused with strong performance culture
Stable -- traditional, stable, strong processes
Schedule:
Monday to Friday
No weekends