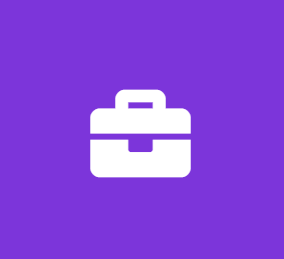 Public Relations Associate - Summer Internship
Masonic Village at Elizabethtown
Marketing Internship
Masonic Village at Elizabethtown is hiring a Public Relations Associate - Summer Internship. This is a Full Time Day Summer Internship opportunity. This is an internship opportunity for a current college student!
Our Mission:
At Masonic Villages of Pennsylvania, our mission is simple; it is a Mission of Love. Our caring communities and services assist individuals, families, and children in realizing their potential and enjoying the highest possible quality of life through the traditions of Freemasonry.
Why Choose Masonic Villages:
For over 146 years, we've been living out our mission of caring for people and enriching the lives of others. To do this successfully, we need a team of individuals who are:
Committed to providing heartfelt customer service
Talented, and seeking ongoing professional growth & enrichment
Innovative and accepting of change
Invested in contributing to our team environment.
Recognizing our employees as our strongest asset, we value each unique person for their strength, contribution, and heart. We offer an intuitive benefits package, including some of the best compensation in our industry, because we know when our team is healthy, fulfilled, and able to pursue their dreams, they are empowered to make dreams come true every day for our residents.
What You'll Do:
As a Public Relations Associate - Summer Internship, you will carry out our Mission of Love by performing public relations work on behalf of the department in an efficient and professional manner. Our Public Relations Associate - Summer Internship is responsible for the following:
Possesses excellent oral and written communications skills and knowledge of AP style.
Demonstrates organization, flexibility and ability to manage multiple projects simultaneously while adhering to deadlines.
Writes and edits content for publications, websites, news releases, social media, brochures, advertisements, donor communications and other internal and external media.
Coordinates photo shoots, interviews video subjects and covers special events when requested.
Conducts research as needed for public relations, gift planning, marketing and social media efforts.
What You Definitely Have:
A high school graduate or the equivalent.

A current college student pursuing a degree in public relations, communications, journalism or marketing.

Demonstrates proficiency with Microsoft Office suite, social media and Adobe Acrobat. Experience with Adobe InDesign, Photoshop, Illustrator, photography and videography is a plus.
Learn more about working at Masonic Villages of PA at our careers page: http://masonicvillages.org/careers/